D E S I G N  O P P O R T U N I T Y
Use UX strategies to help more people during catastrophic natural disasters.
T H E  P R O B L E M
Better Help for More People
Standard phone services are typically destroyed during catastrophic natural disasters, so people in devastated areas can't call for help. Plus, emergency responders don't know who needs the most help immediately after an event which limits how well they can prioritize their rescues.
How do we help people call for assistance when a catastrophic disaster downs mobile services in the area?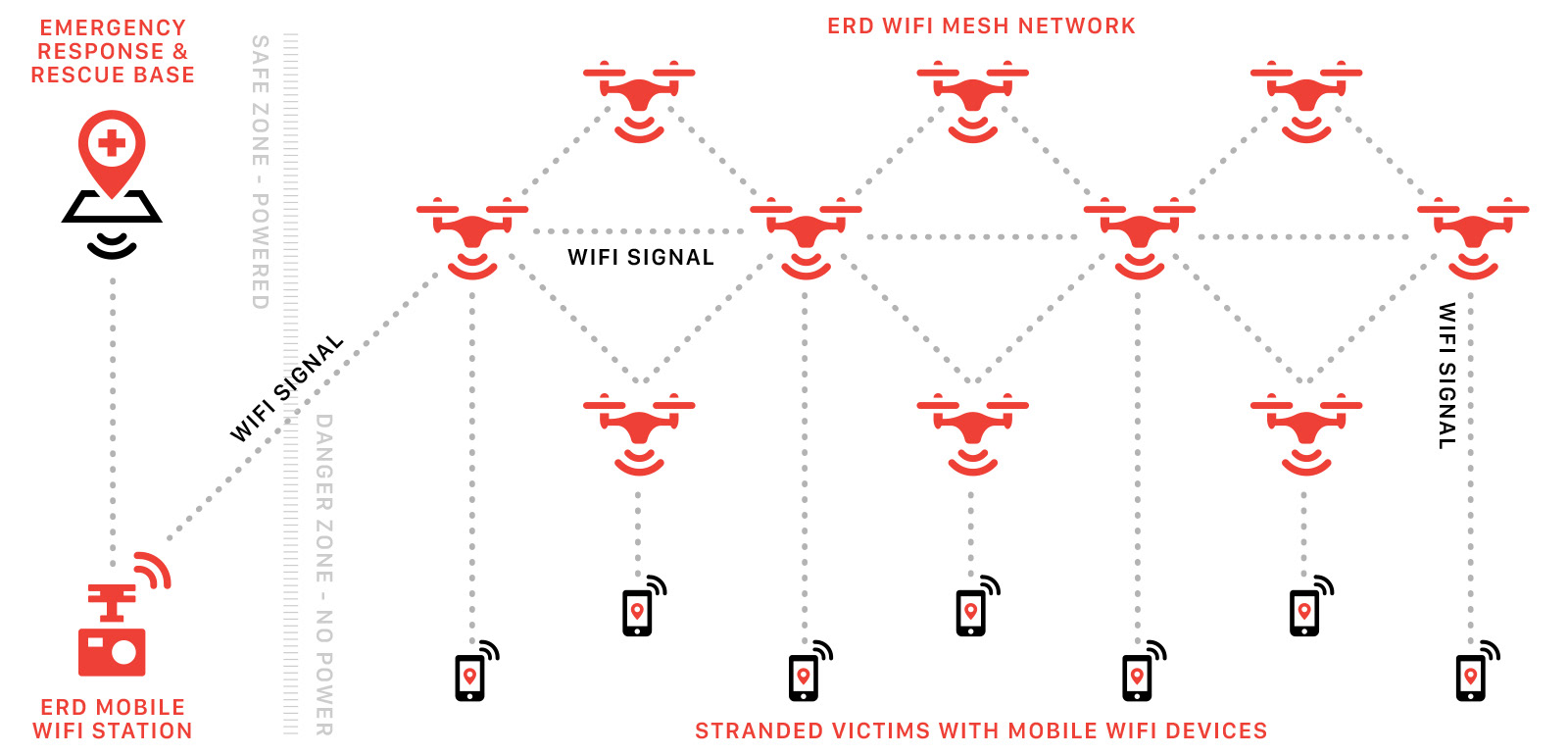 Rebuild connections
Reinstate communication between victims and emergency responders.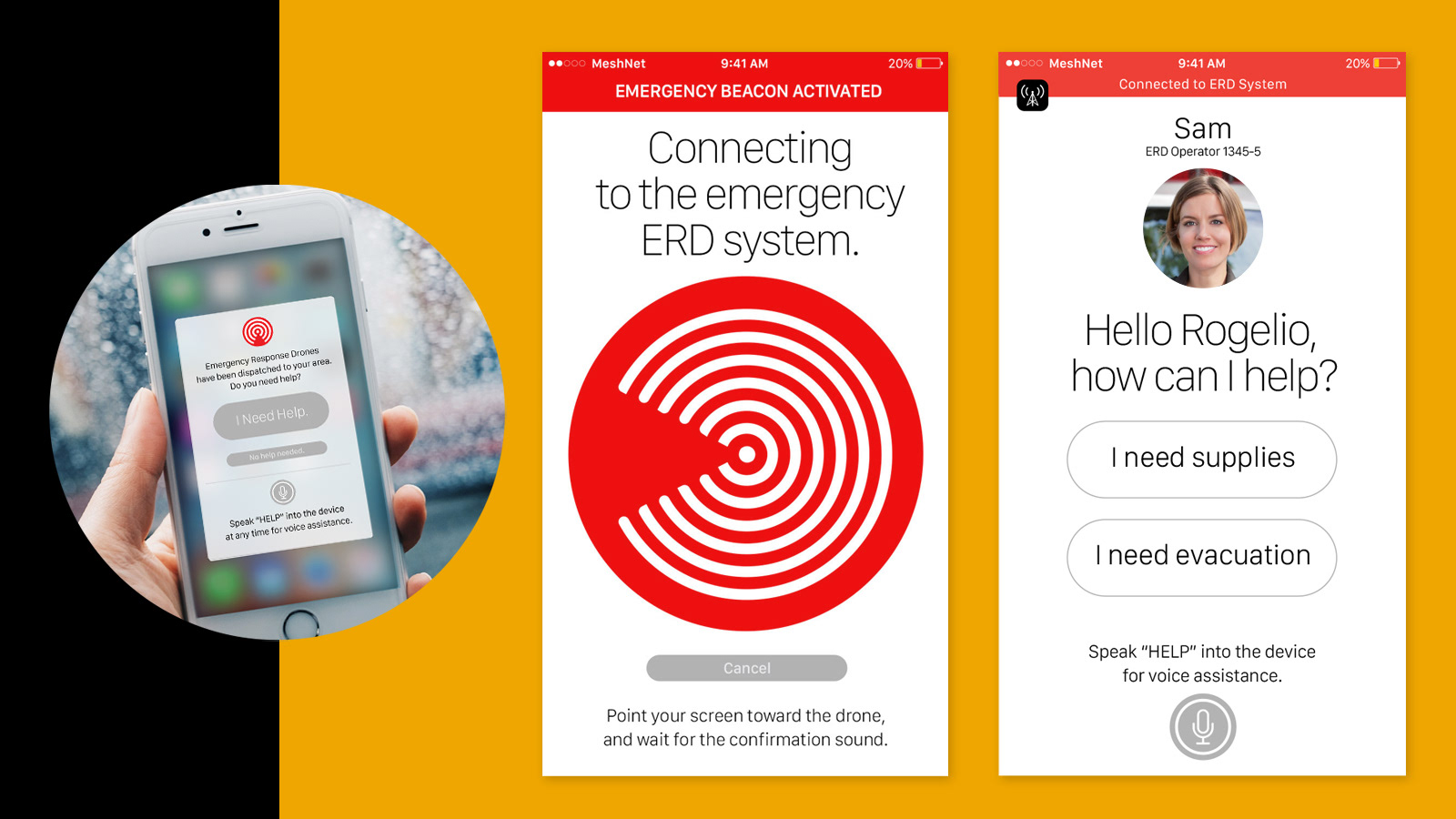 Make communication universal
Connect people to emergency responders with a simple mobile app experience.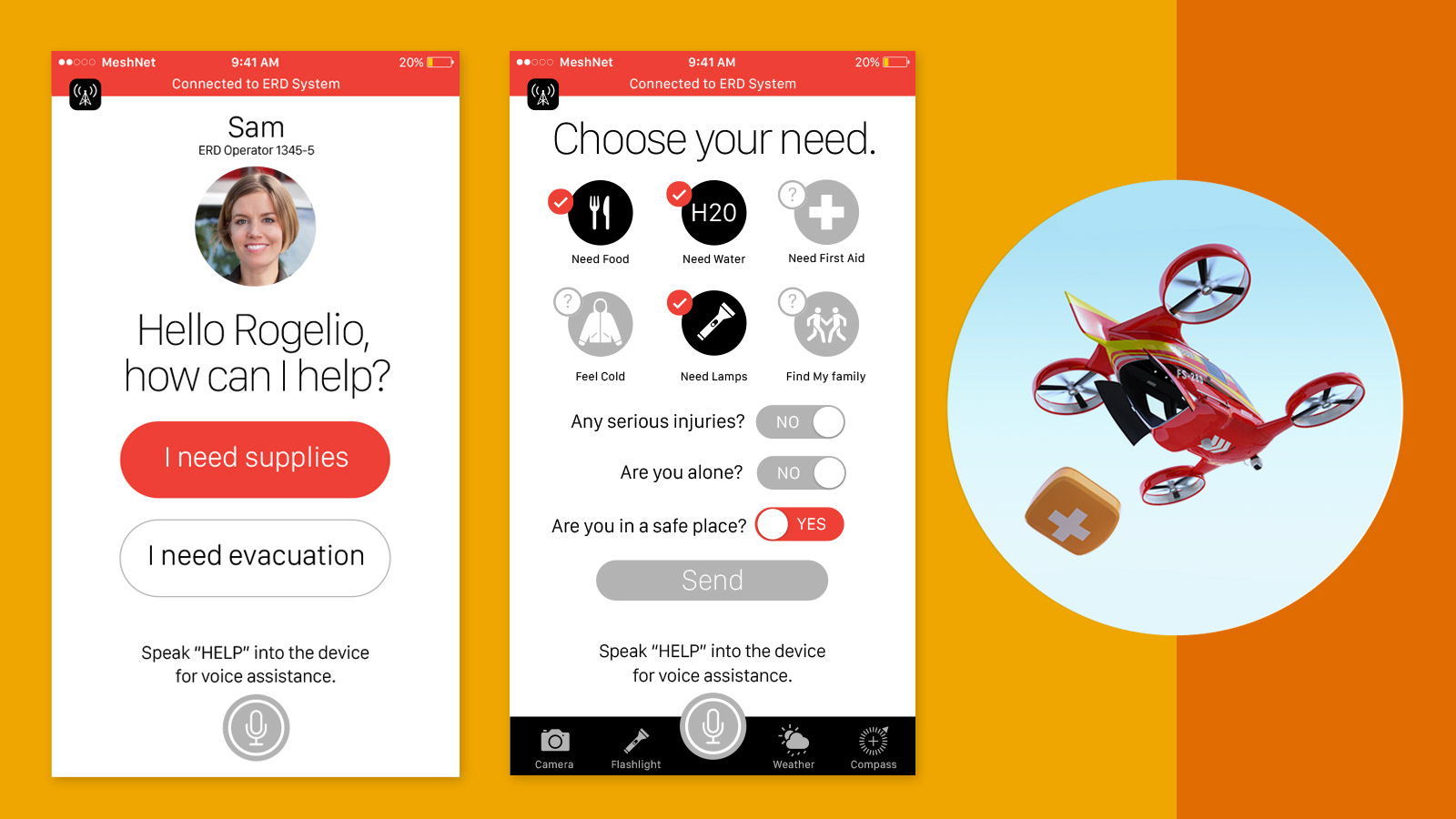 Apply robot technology only where it makes sense
Get supplies to people who are willing to stay in safe areas.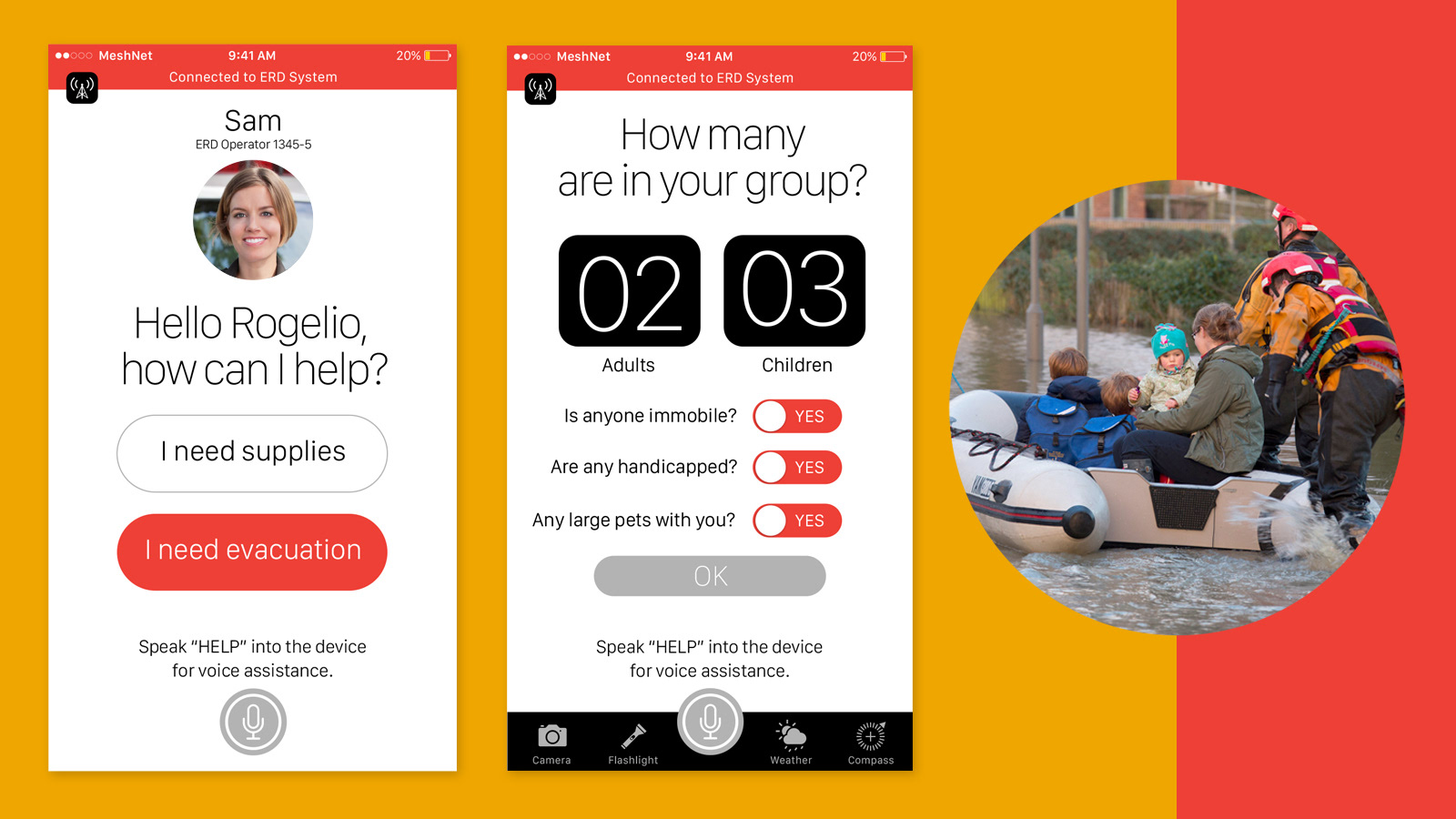 Apply manpower where it makes a difference
Evacuate people who request emergency assistance.
D E S I G N  S O L U T I O N
The "Emergency Response Drone System" establishes a mesh communication network  after commercial phone services have been destroyed in a catastrophic natural disaster. People trapped in the devastation can use their mobile devices to communicate with emergency responders to request supplies or evacuation.
First, an ERDS emergency message is broadcast by the authorities during a catastrophic event. Then, residents use an app to choose an evacuation or request emergency supplies fulfilled back at the base station.
This allows emergency personnel to concentrate their limited time and resources on the most urgent cases.
F U T U R E  R E S E A R C H
The emergency response personnel will require a matching UX/UI solution to help them manage and track the requests, pilot the ERDs, carry out communications, manage the supply deliveries, and coordinate the rescue efforts. Also, there is an opportunity for cognitive design application and automation throughout the system.