D E S I G N  O P P O R T U N I T Y
To write an essay on Modernism in America, and present it as a designed publication.
T H E  P R O B L E M
Paul Rand and American Modernism
Paul Rand was the graphic design master of America's first modernist generation. He is still seen by many as the infallible prototypical genius that birthed today's visual communication masters. He transformed Modernism into a powerful business communication tool, and by broke with tradition to merge design and commerce. As Lazlo Moholo-Nagy, of the Bauhaus, once said of Rand, "He is an idealist and a realist, using the language of the poet and business man."
How did Paul Rand translate Bauhaus principles into a business tool?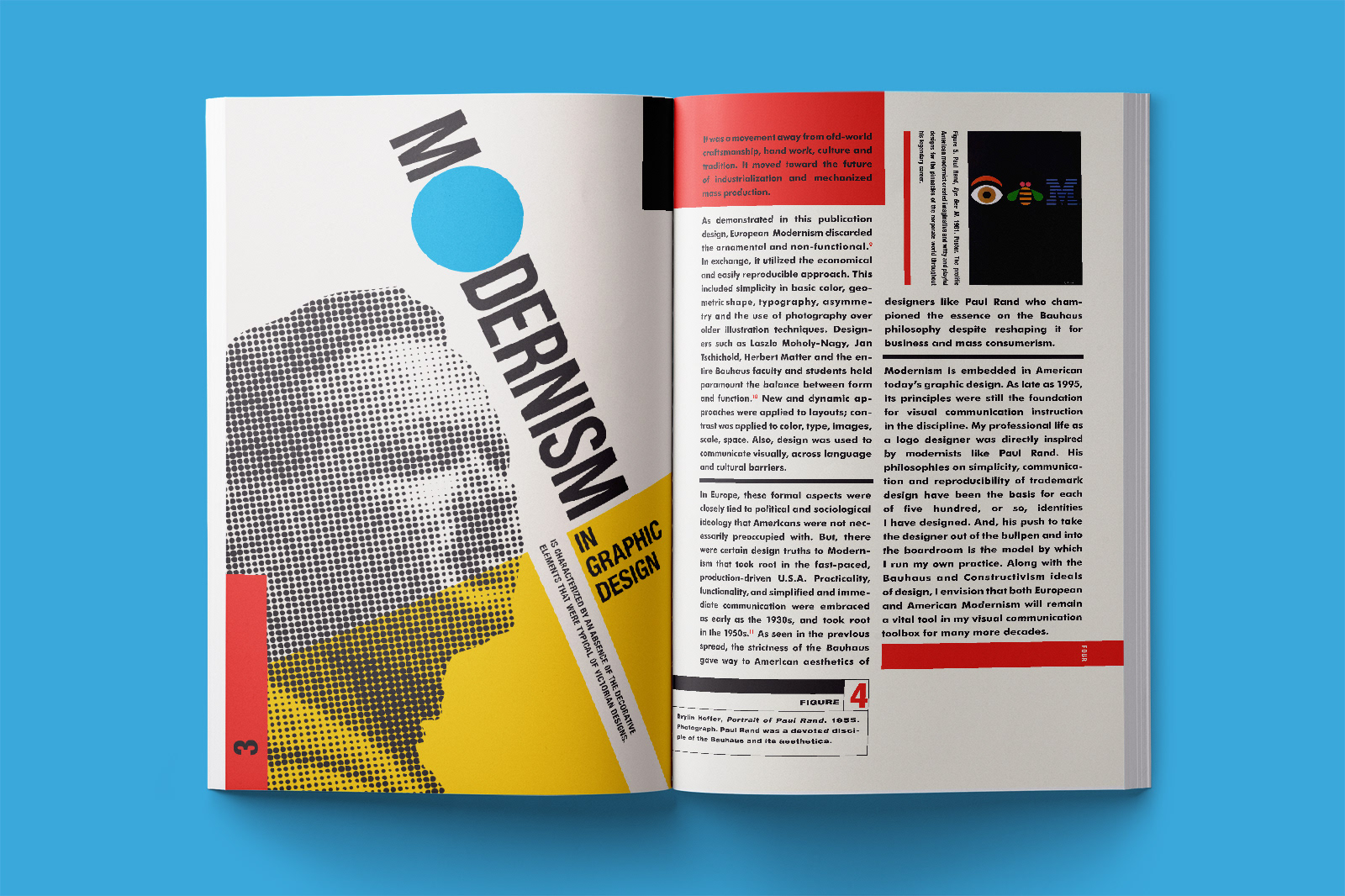 Young Rand Loved Modernism
Rand mastered the simplicity of Bauhaus design in his early years.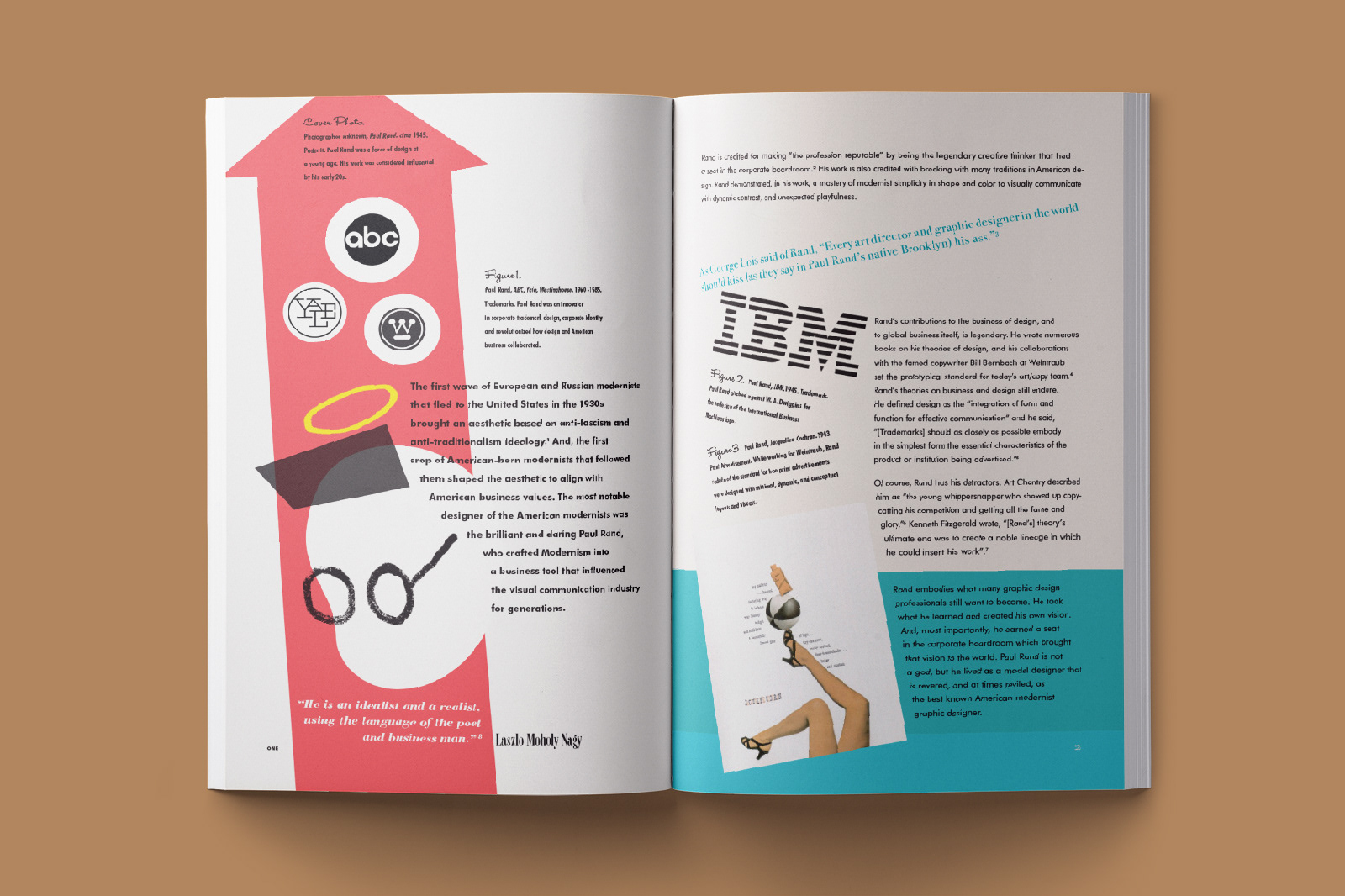 Rand commercialized Modernism
Paul Rand transformed Modernism into a vehicle for powerful corporate communications.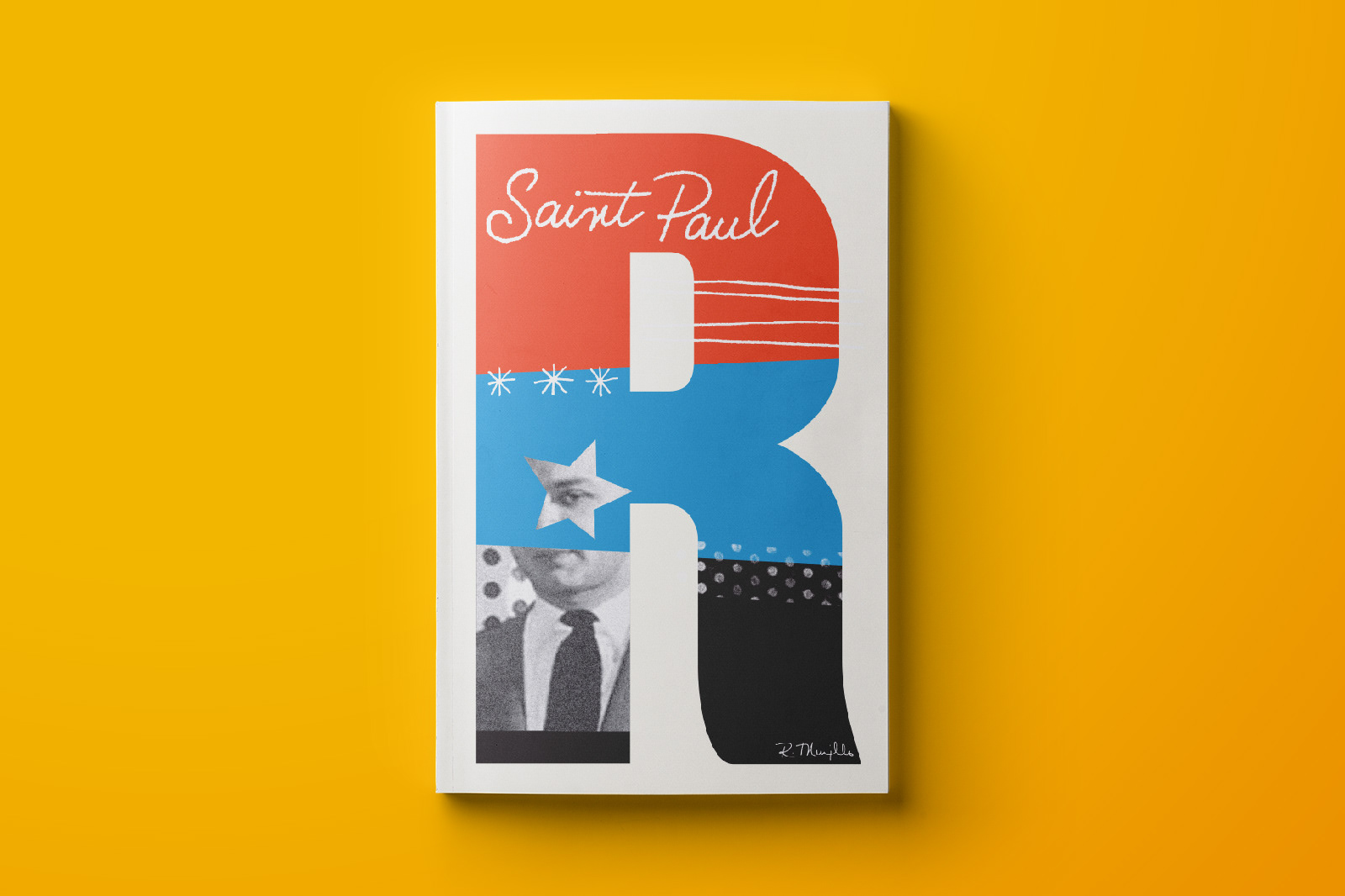 D E S I G N  S O L U T I O N
Saint Paul 
tells the American modernist story through the lens of Paul Rand's iconic and transformative graphic design career. Rand is "Saint Paul" to those who revere his brilliant vision and contribution to the design profession, but also to his critics who mock his self-appointed role as the first innovator of American Modernism in graphic design.