USA Pavilion Shanghai 2010
The final Commissioner General's report.
In 2010 the largest world's fair ever was held in Shanghai, China. An American delegation was invited by the Chinese government to attend and build a venue dedicated to American culture. They called it the USA Pavilion. The Expo ran for 9 months. This commemorative book was commissioned by the Commissioner General to present to Congress and the State Department diplomatic opportunities with China.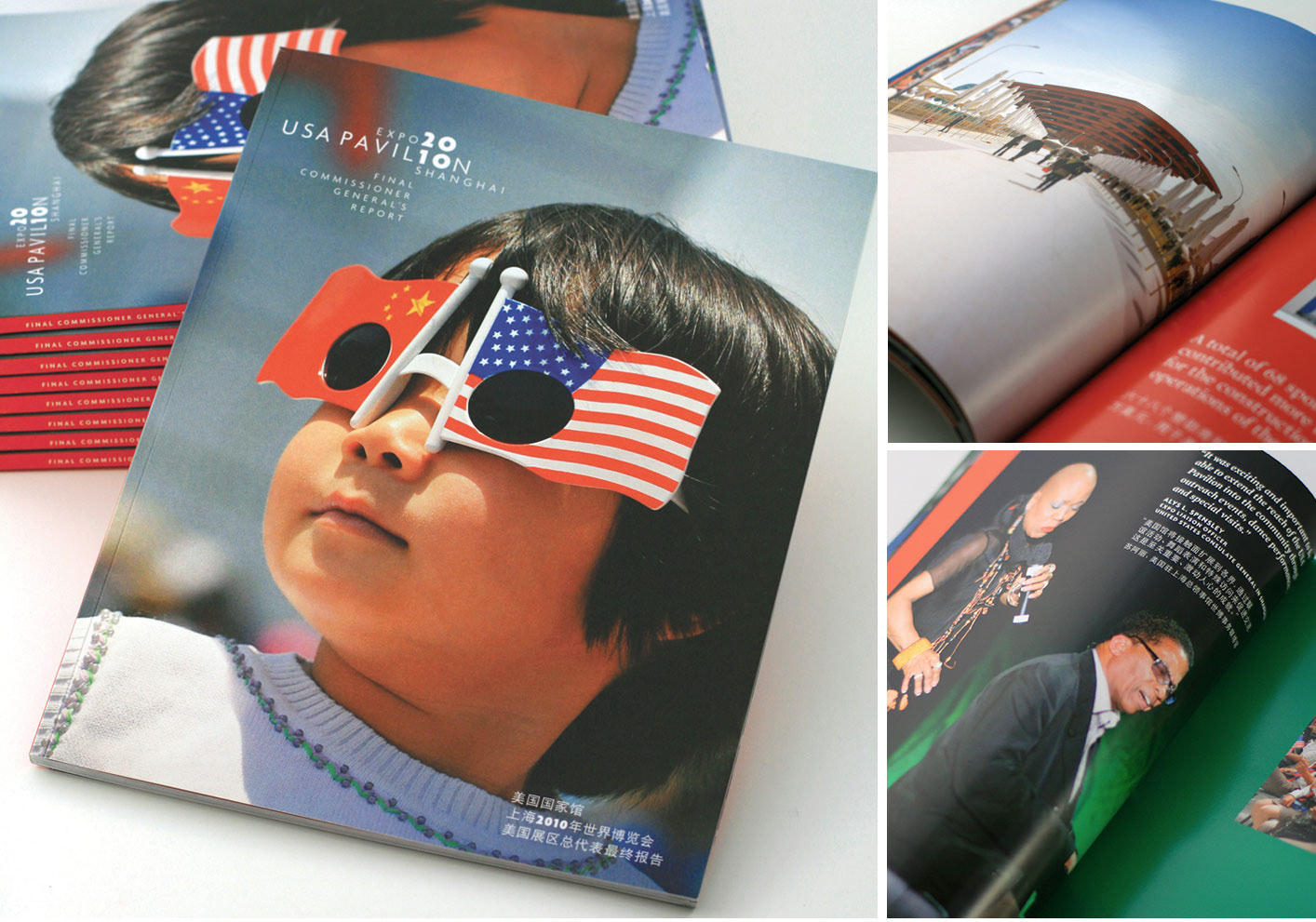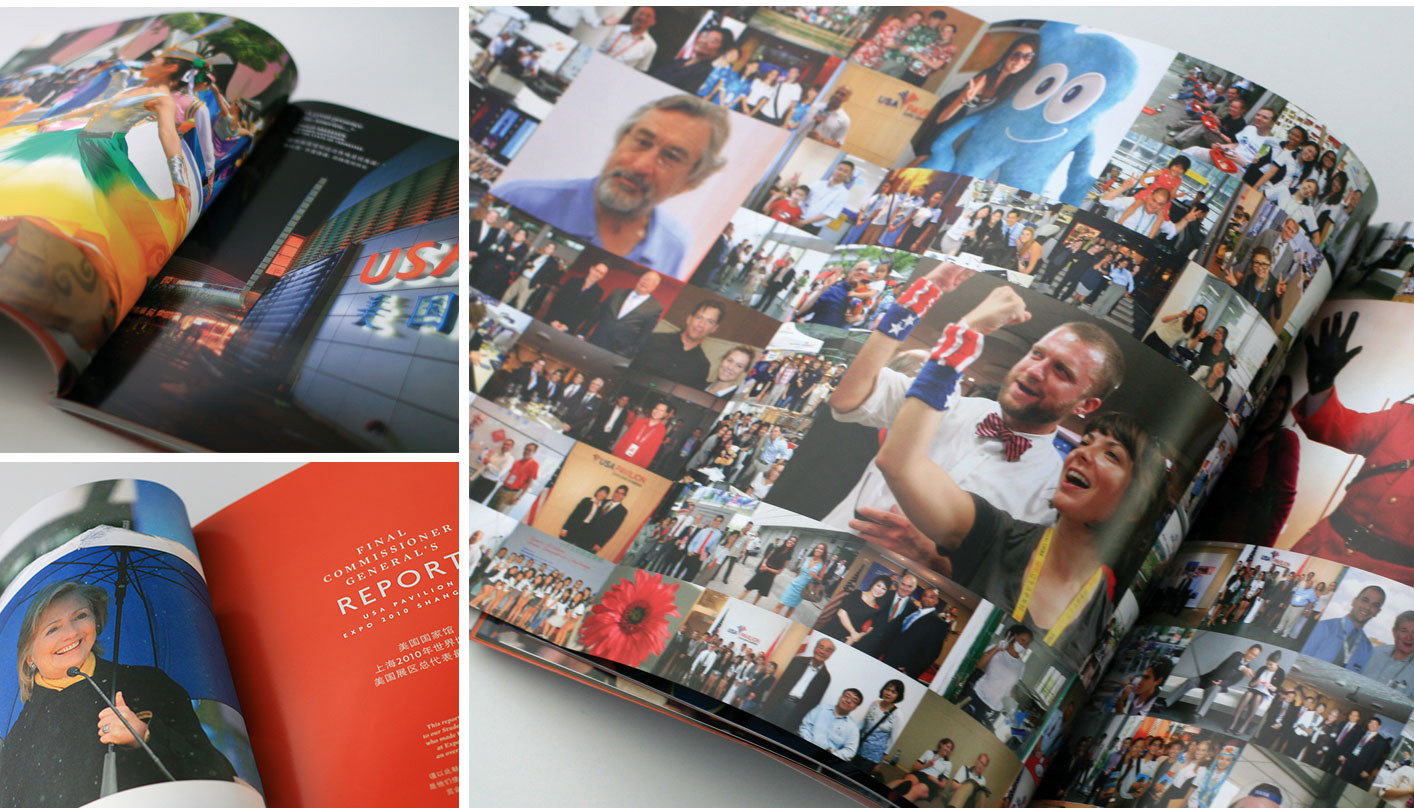 This publication is proof that every project is a good design opportunity. Instead of the typical cut-and-dry government reports, we I envisioned a coffee table keepsake. It's also my first project that included Mandarin Chinese in the text. My team, which included two translators, exceed expectations and delivered in record time. It was approved by the U.S. Secretary of State, and was submitted to the Library of Congress as an official document.