D E S I G N  O P P O R T U N I T Y
Create a brochure to promote TXST Galleries' 2017/18 exhibition calendar.
T H E  P R O B L E M
Flex brochure design.
The TXST Galleries brochure had to be flexible enough to incorporate information on both Fall and Spring exhibits. It also had to incorporate recently developed brand standards. And, with a limited budget, the design had to reflect a cost-savings approach to the final product. 
How do we create an interesting and cost-effective gallery brochure?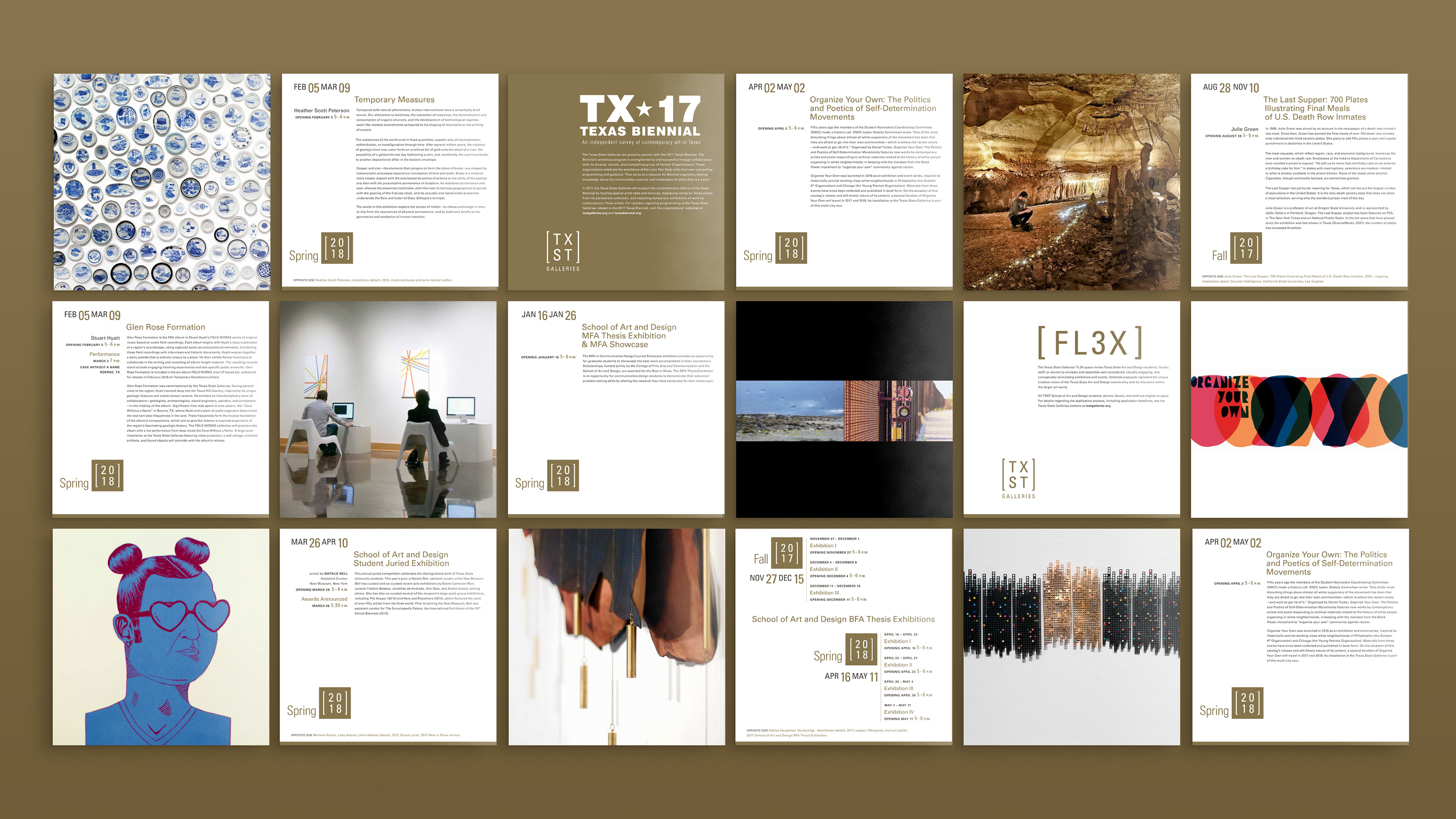 Give the form a dual function 
Serve the dual purpose of being informative and collectable.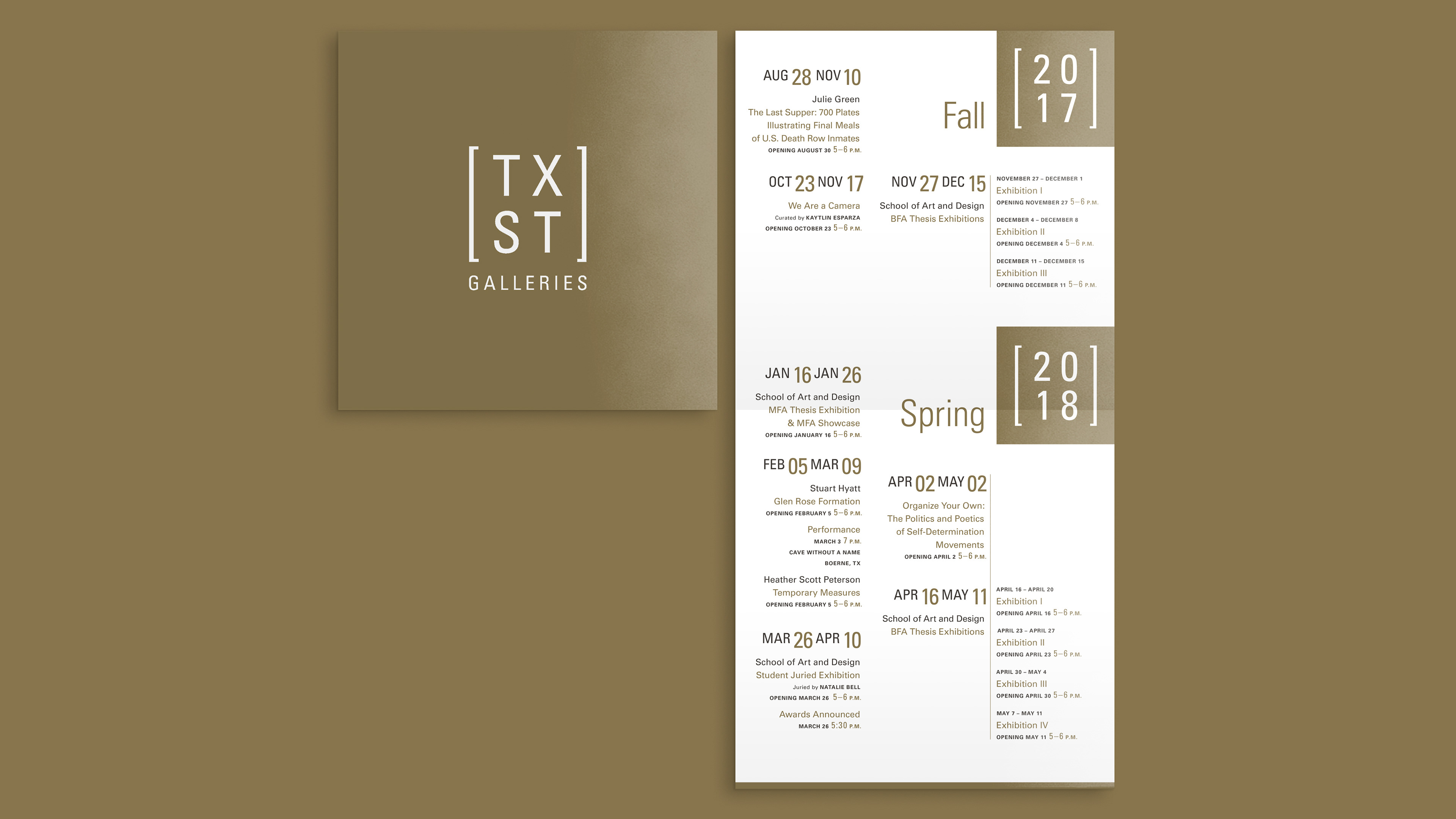 Give the cover a second life
The cover can also serve, when opened, as a wall-mounted calendar for hallways, and community boards.
D E S I G N  S O L U T I O N
The
2017-2018 TXST Galleries brochure
applies efficient, functional design to create an elegant, simple and useful brochure. The unbound, over-sized card system is a cost-effective alternative to the typical brochure. Each card is dedicated to art exhibit information on one side and a photo of a representative work of art on the other.