D E S I G N  O P P O R T U N I T Y
Brand an AI system.
T H E  P R O B L E M
Powered by Technology. Driven by Creativity.
Artsy is the smartest teaching assistant. It was created with the belief that great art instruction improves a student's STEM performance. This AI system supports under-resourced independent artist educators in class settings, so they can focus on crafting the young leaders of tomorrow one art student at a time.
How do we position a brand for an AI system with a creative mission?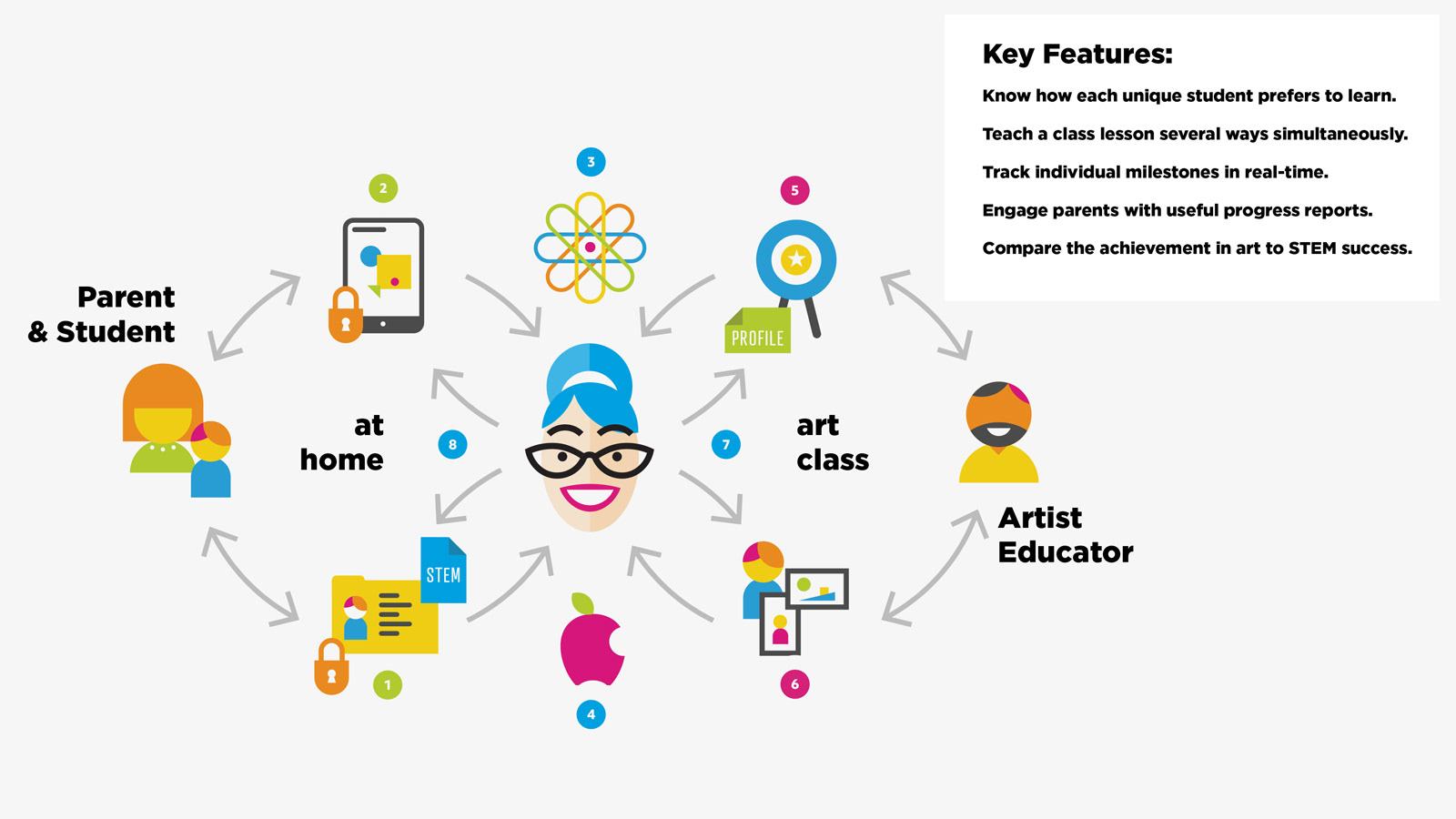 Know why it's different
Machine learning systems are complicated, and knowing the product's promise informs how  it will be identified.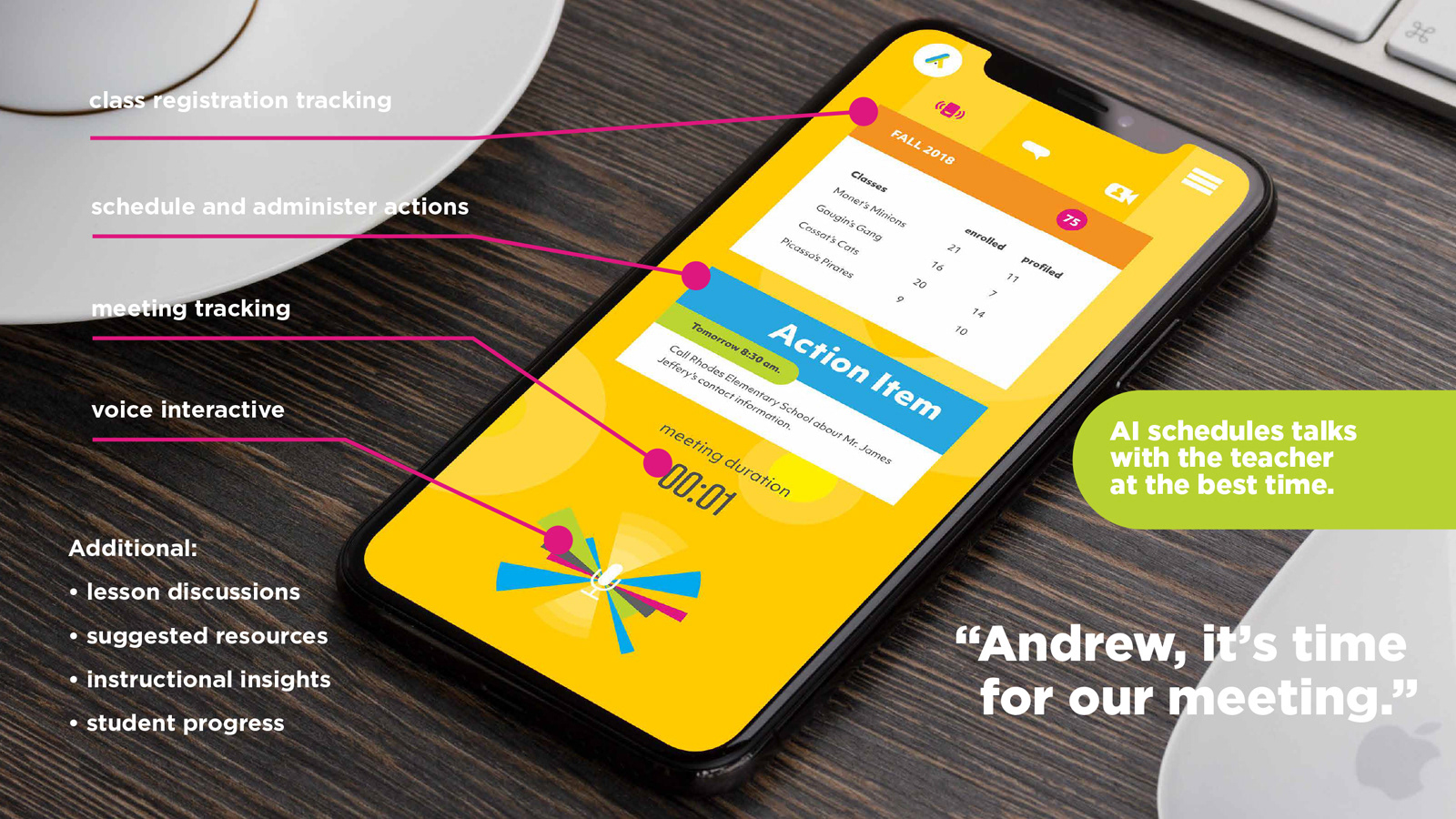 Know how it works
The UX is more than the framework, it is part of the brand promise.
Know the user
The end user is the main driver for brand communications and personality.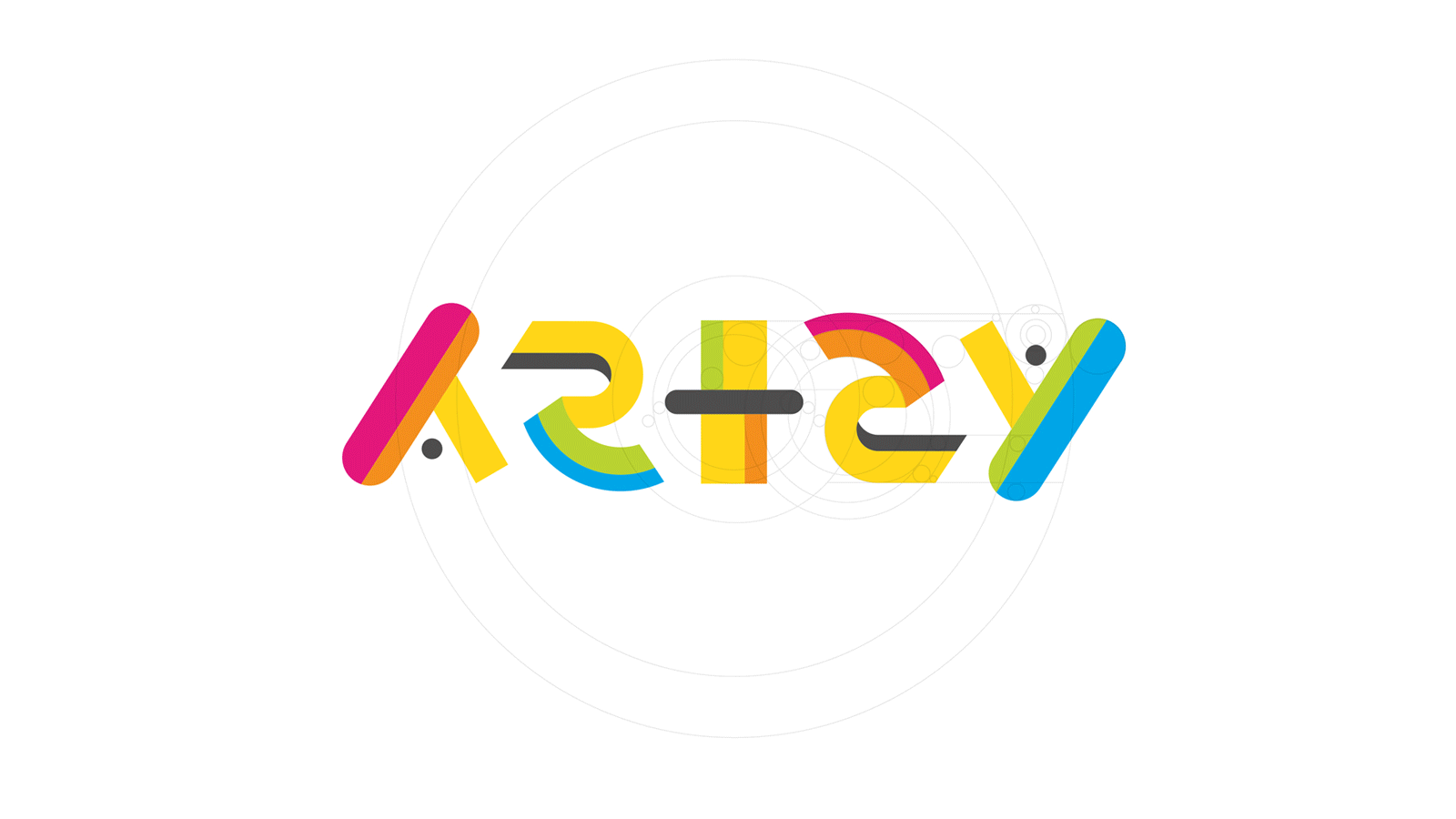 Identify it with what you know
The logo design is directed by the brand promise and personality.
Build a consistent visual language
A relevant and standardized visual palette increases understanding and promotes recall.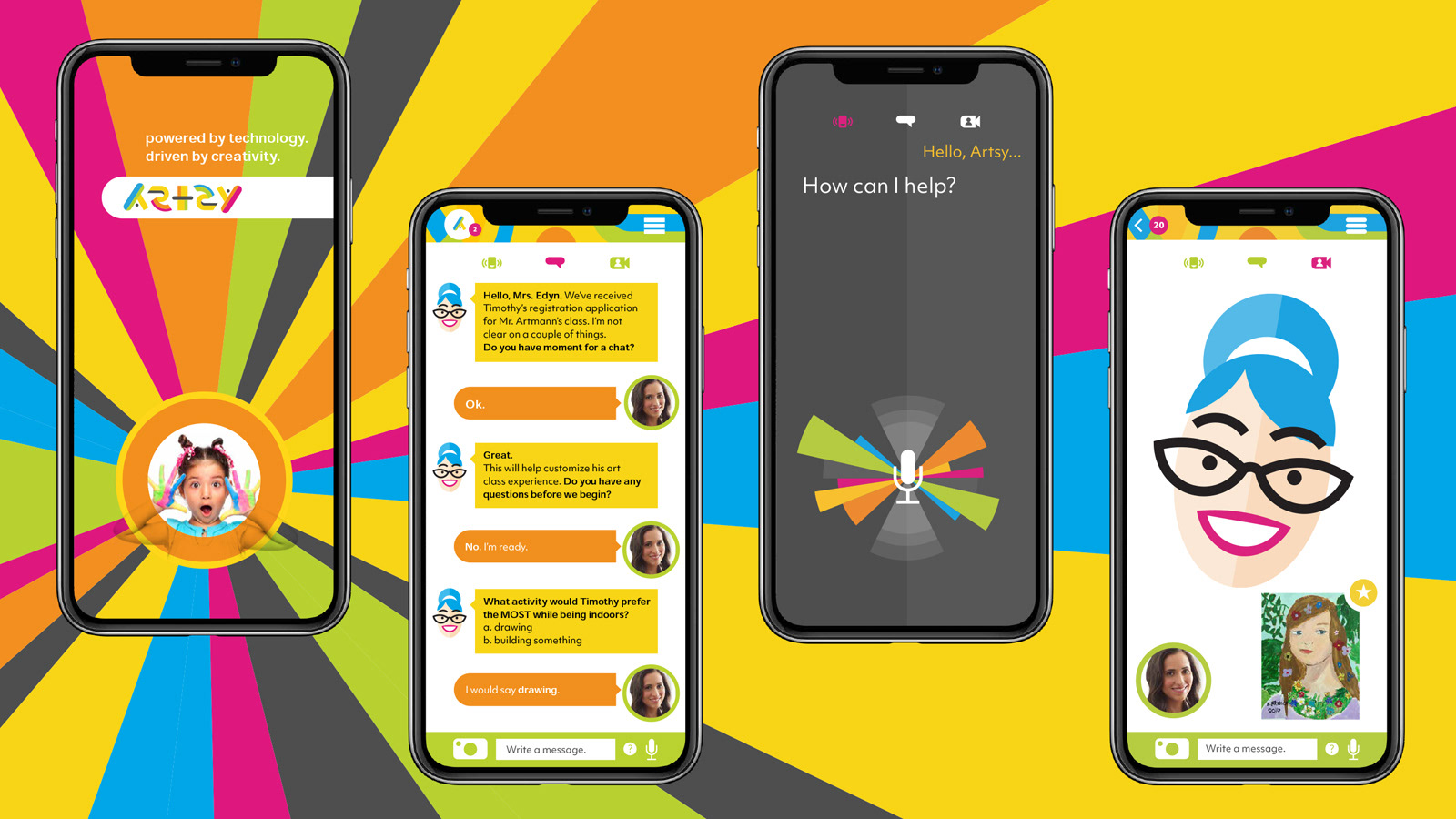 Keep it interesting
One palette can span across several parts in a brand experience to maintain interest and avoid stagnation.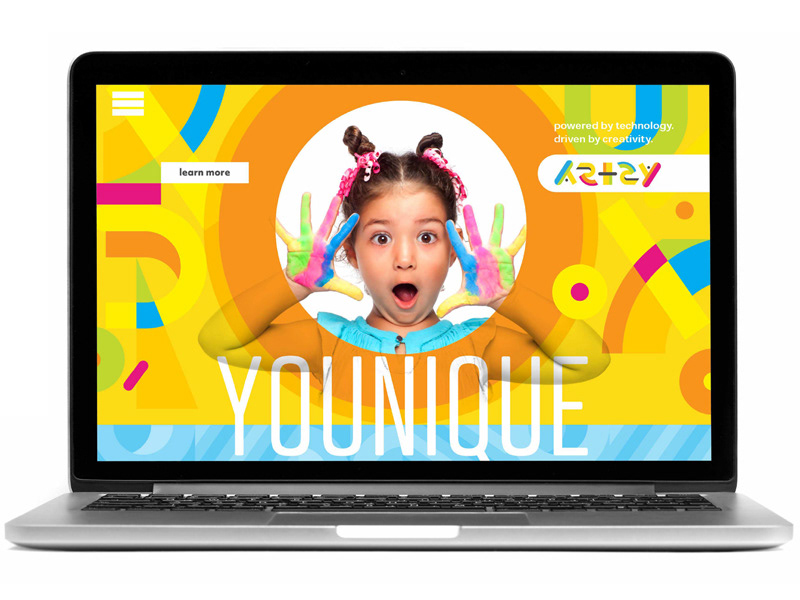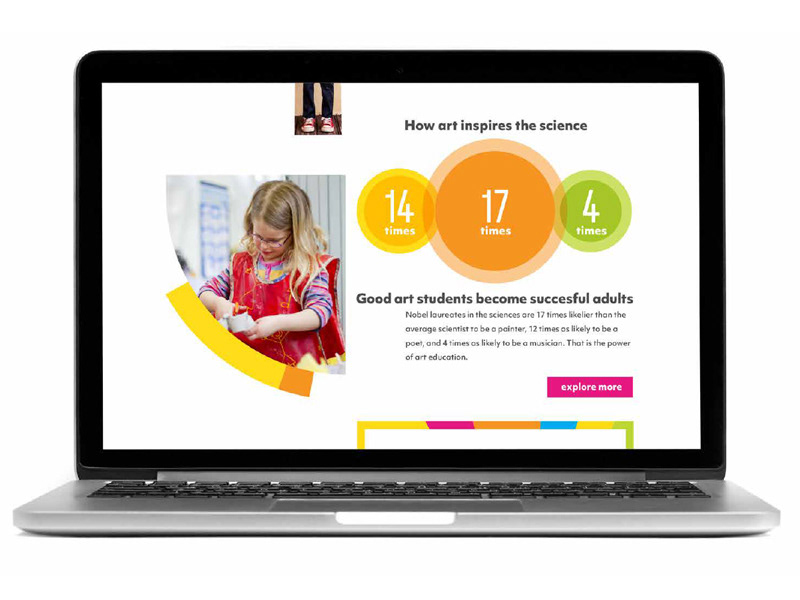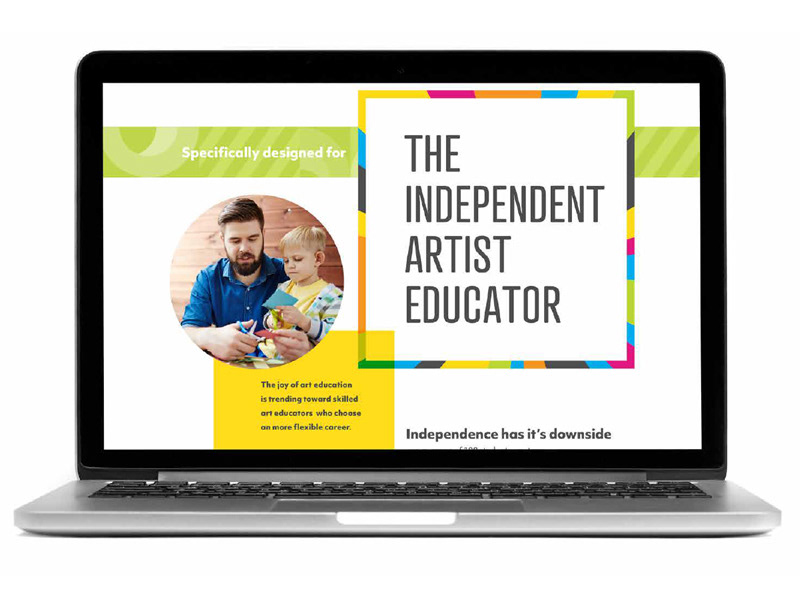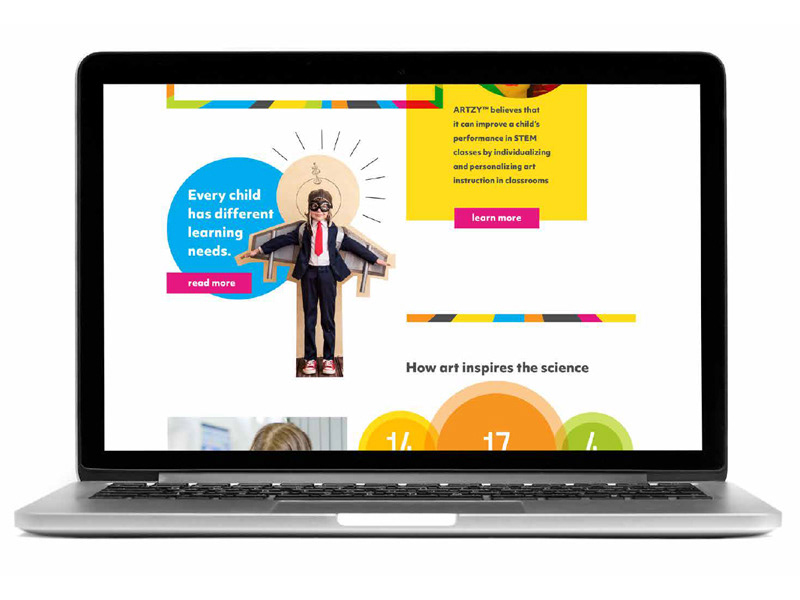 Keep it consistent
The brand identity should be applied consistently across all applications.
D E S I G N  S O L U T I O N
Artsy
is powered by technology and driven by creativity, and its brand identity holds true to that promise. It is based on scientific thinking, logical metrics, and artistic flavor. It provides simplicity and flexibility to a very powerful and complicated system. Even its logo design is informed by mathematical precision and playful aesthetics.
See Arty's UX design process.