D E S I G N  O P P O R T U N I T Y
Write essays as a group, and create a publication from the collection.
T H E  P R O B L E M
Picture a Future Framed in the Past.
Explore the history of design and innovation to find clues that point to the future of design. And, decipher the differences between trendy and trend to present a more realistic view of the future.
How can we predict the future of design for designers?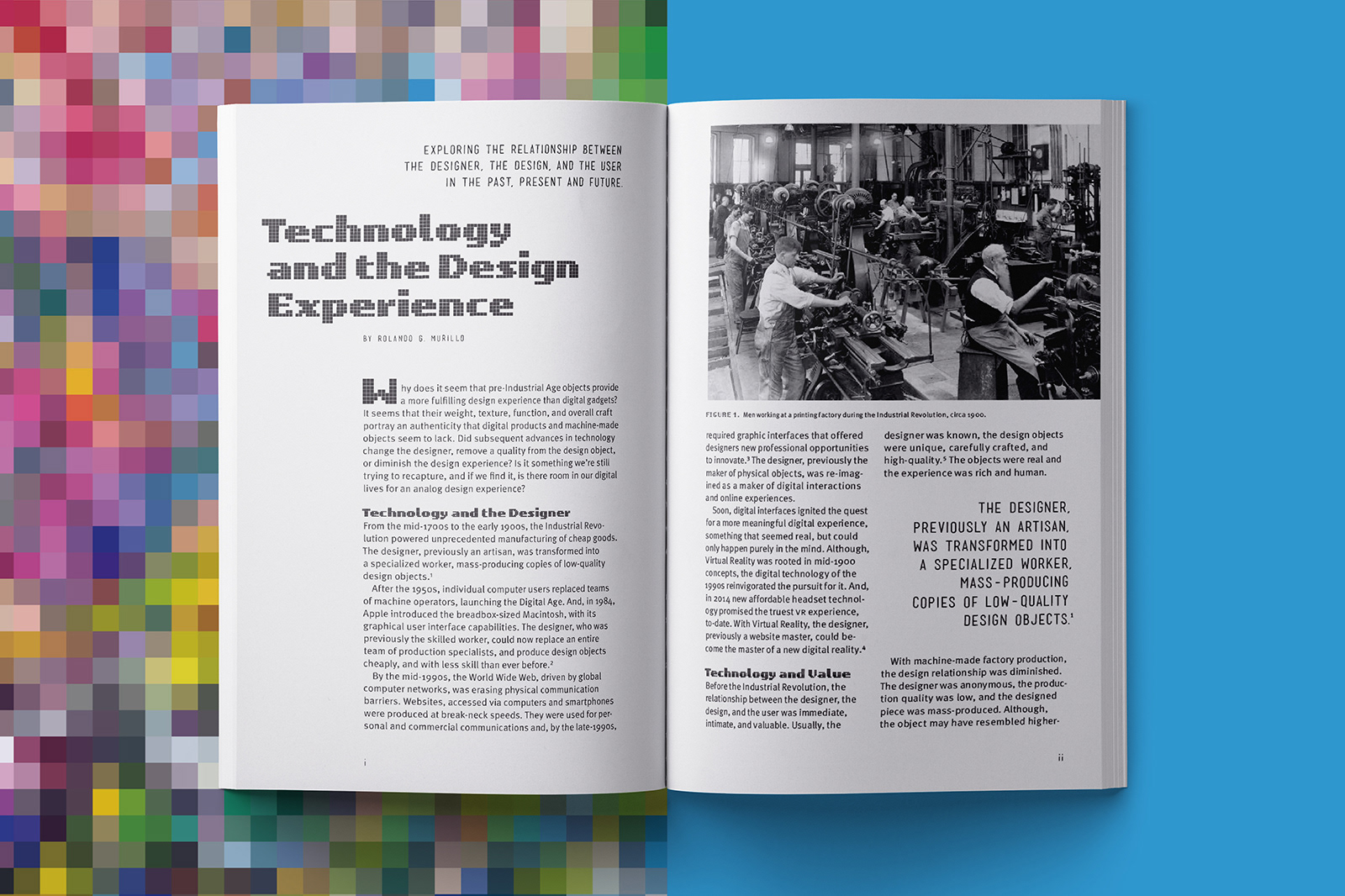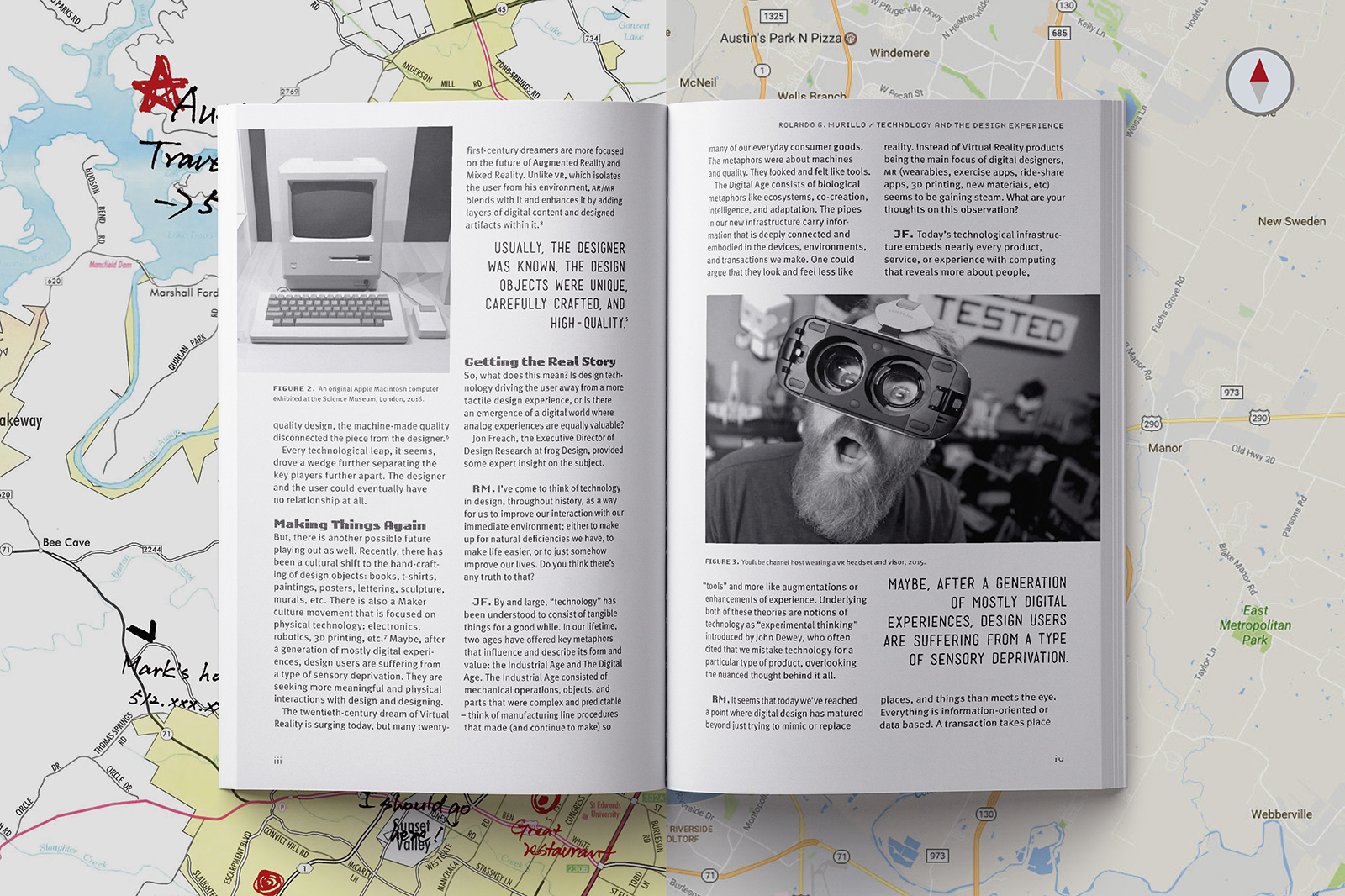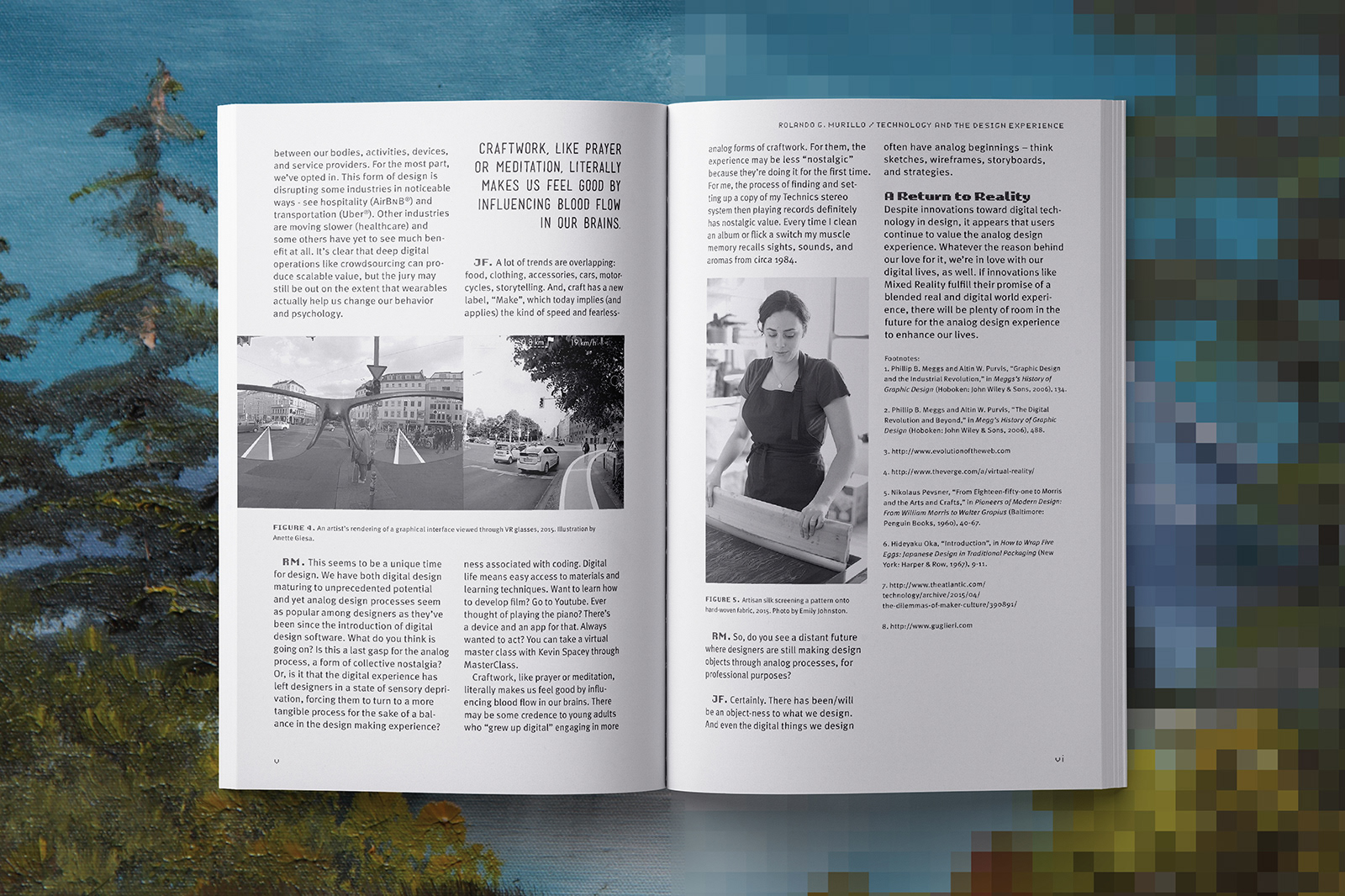 Explore how the past and present drive the future
History can be viewed as a series of trends that hint at what the future holds.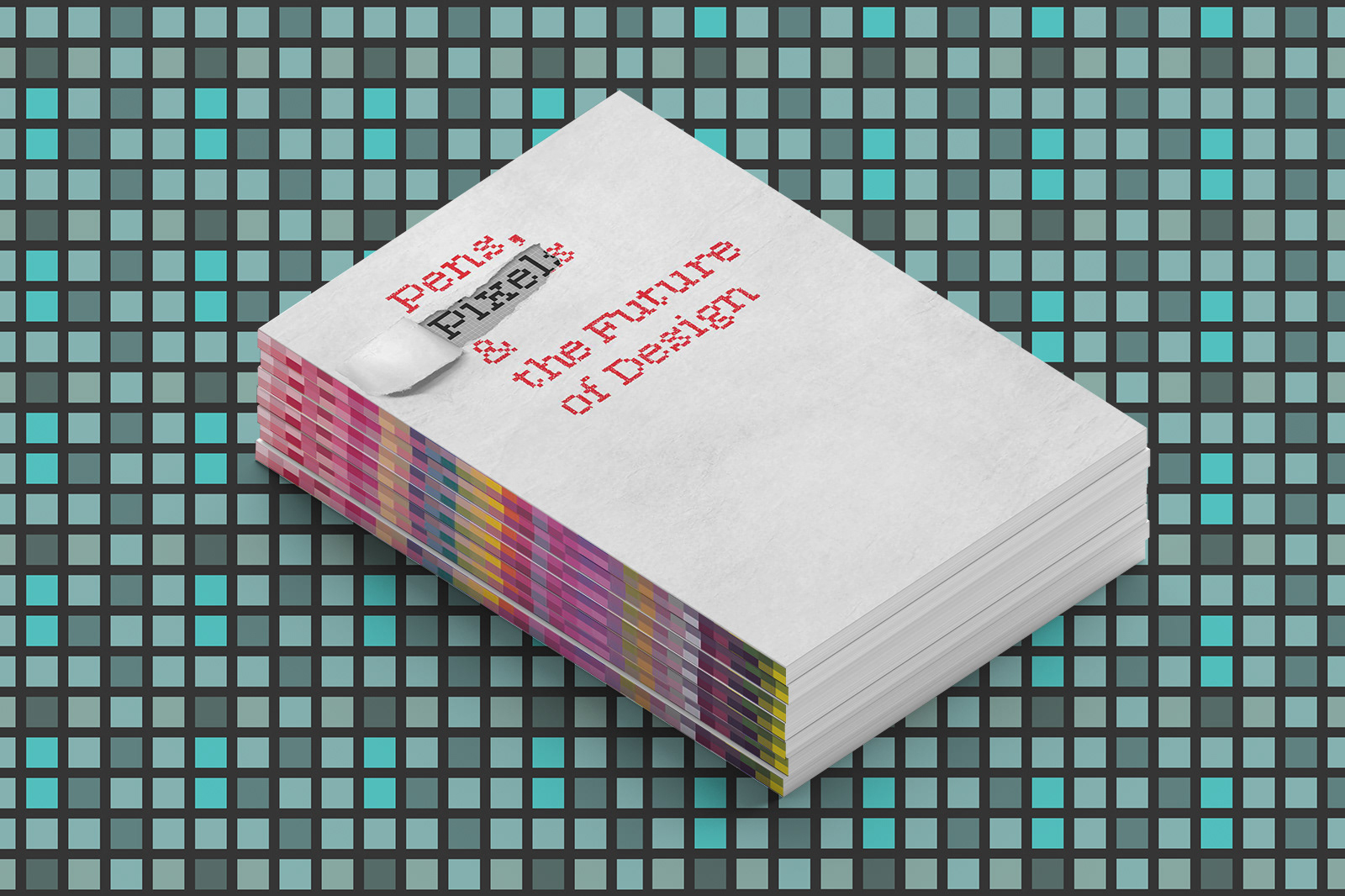 D E S I G N  S O L U T I O N
Pens, Pixels, and the Future of Design
is a collection of short essays by designers that explore and peer into the future of design. The essay "
Technology and the Design Experience"
explores the role of the designer, and draws parallels between the Industrial Revolution and the Digital Revolution to explore the Virtual Revolution.