Amann-Girrbach
deals in perfect smiles.
As the innovation leader in the Europe and other major geographies, they herald an 80-year track record of impressive milestone.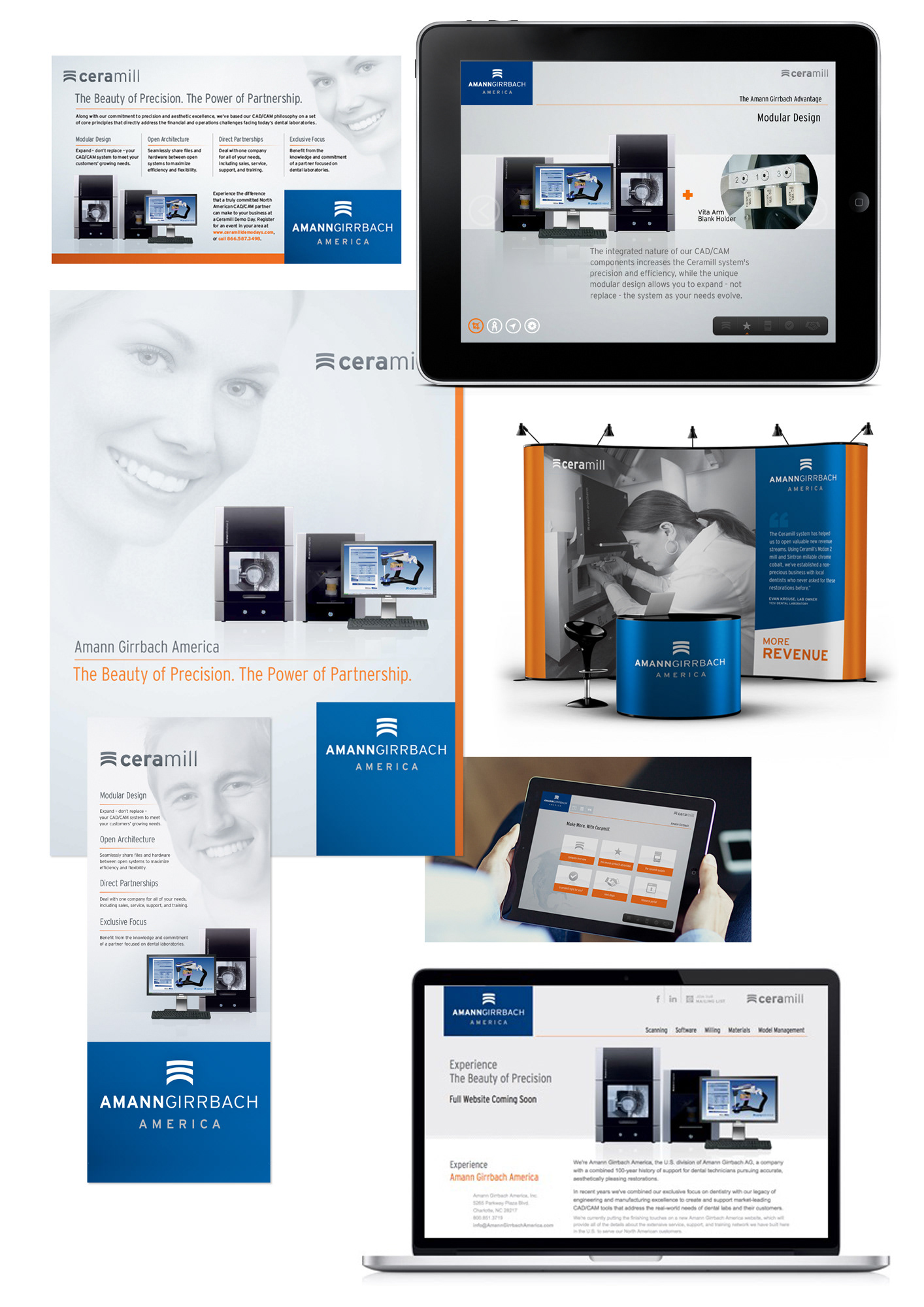 This is a brand reinvention to position AGA to become a game-changing player in the American dental technology market. Our focus was on a precise, agile, responsive, approachable, supportive, genuine and professional presentation that touted their customer advantages with a human voice across all platforms and media.