D E S I G N  O P P O R T U N I T Y
Build a book in an hour.
T H E  P R O B L E M
Book of Found Imagery
San Marcos is a bustling college town in Texas. Its sidewalks are lined and signed with typical scenery. There's plenty to photograph, although most of it is not very interesting.
What happens if unrelated visuals are quickly assembled to create context?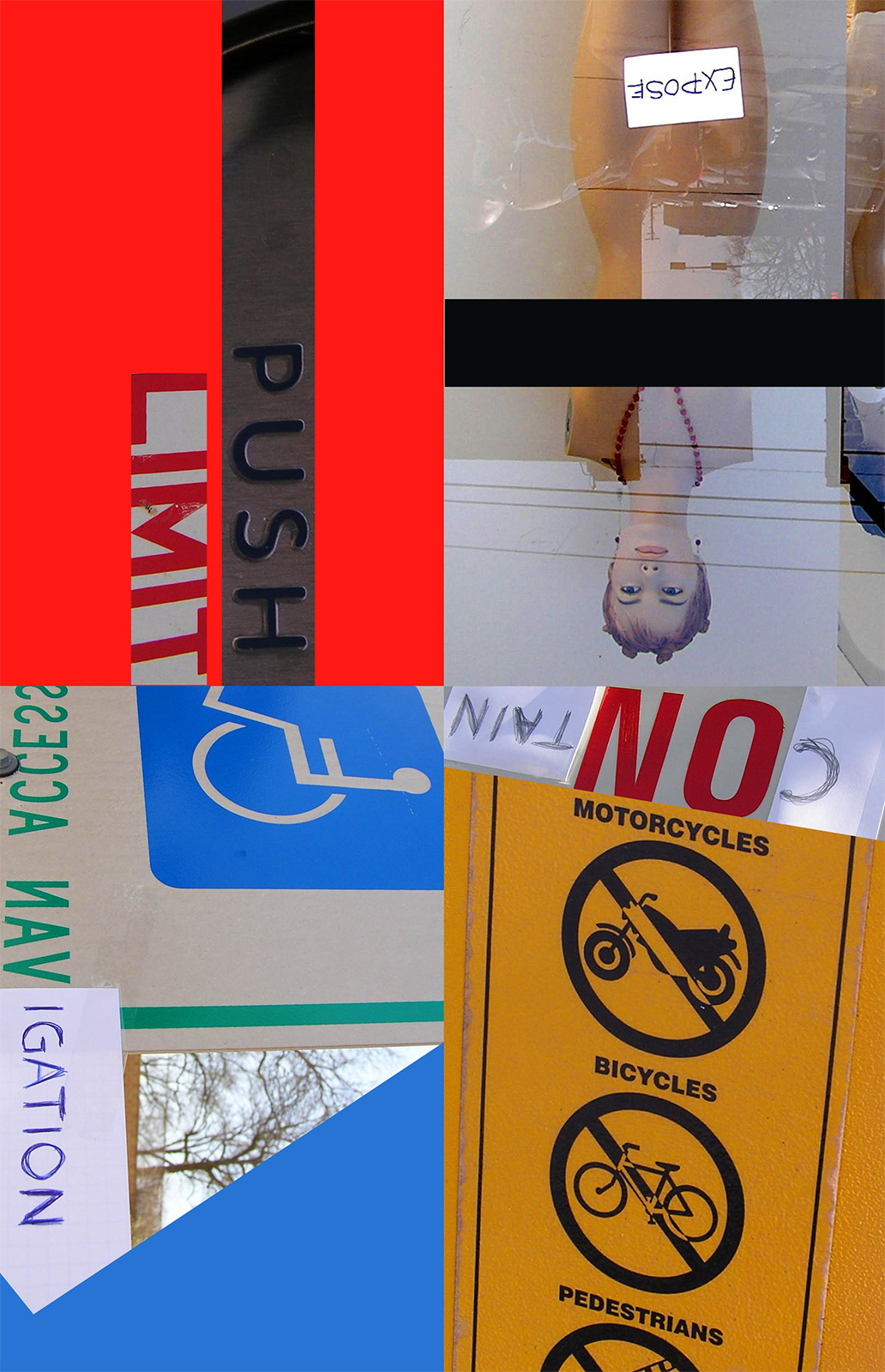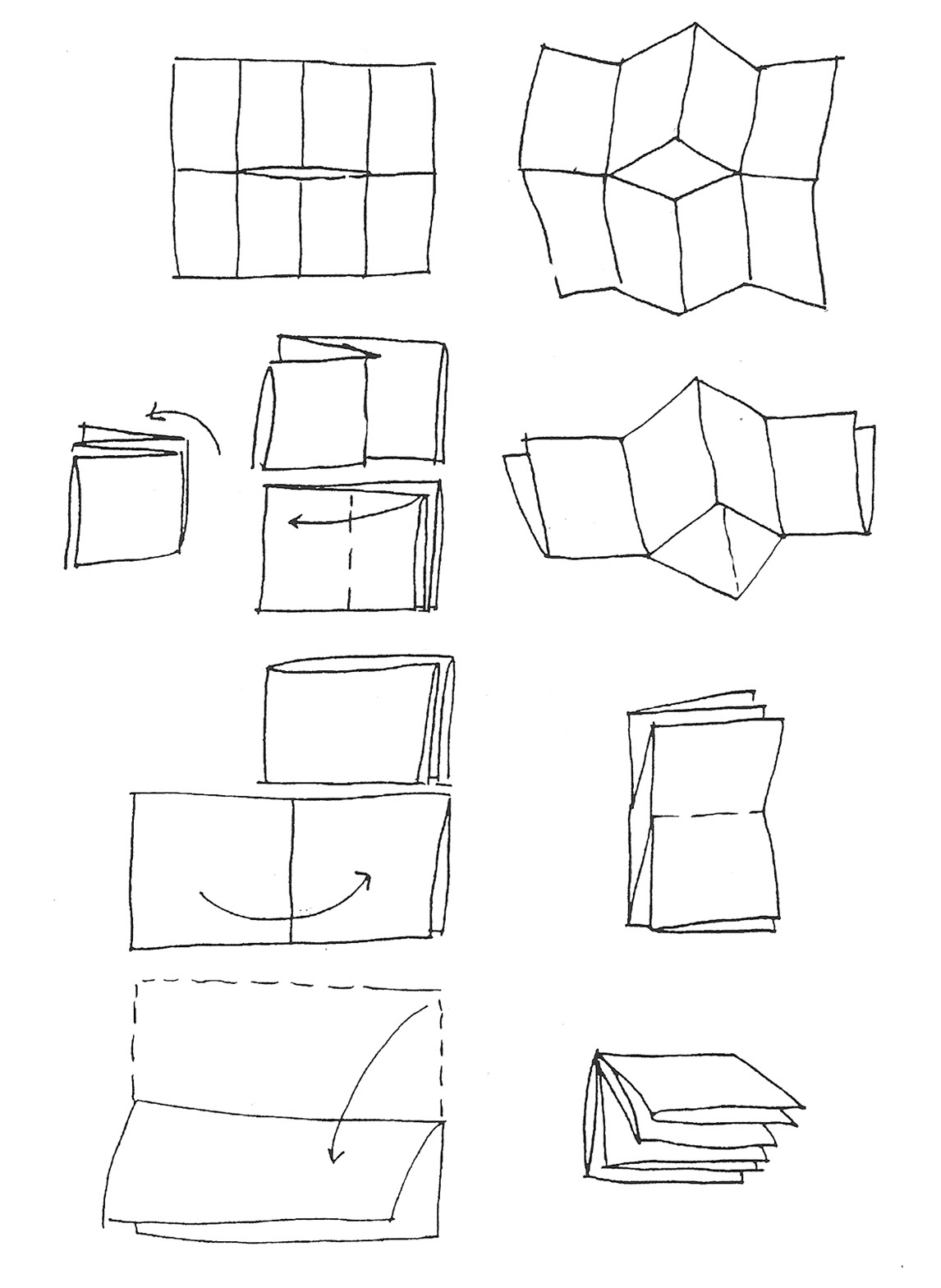 One sheet, one book, four pages
This format provides the opportunity to combine unrelated images into one cohesive thought.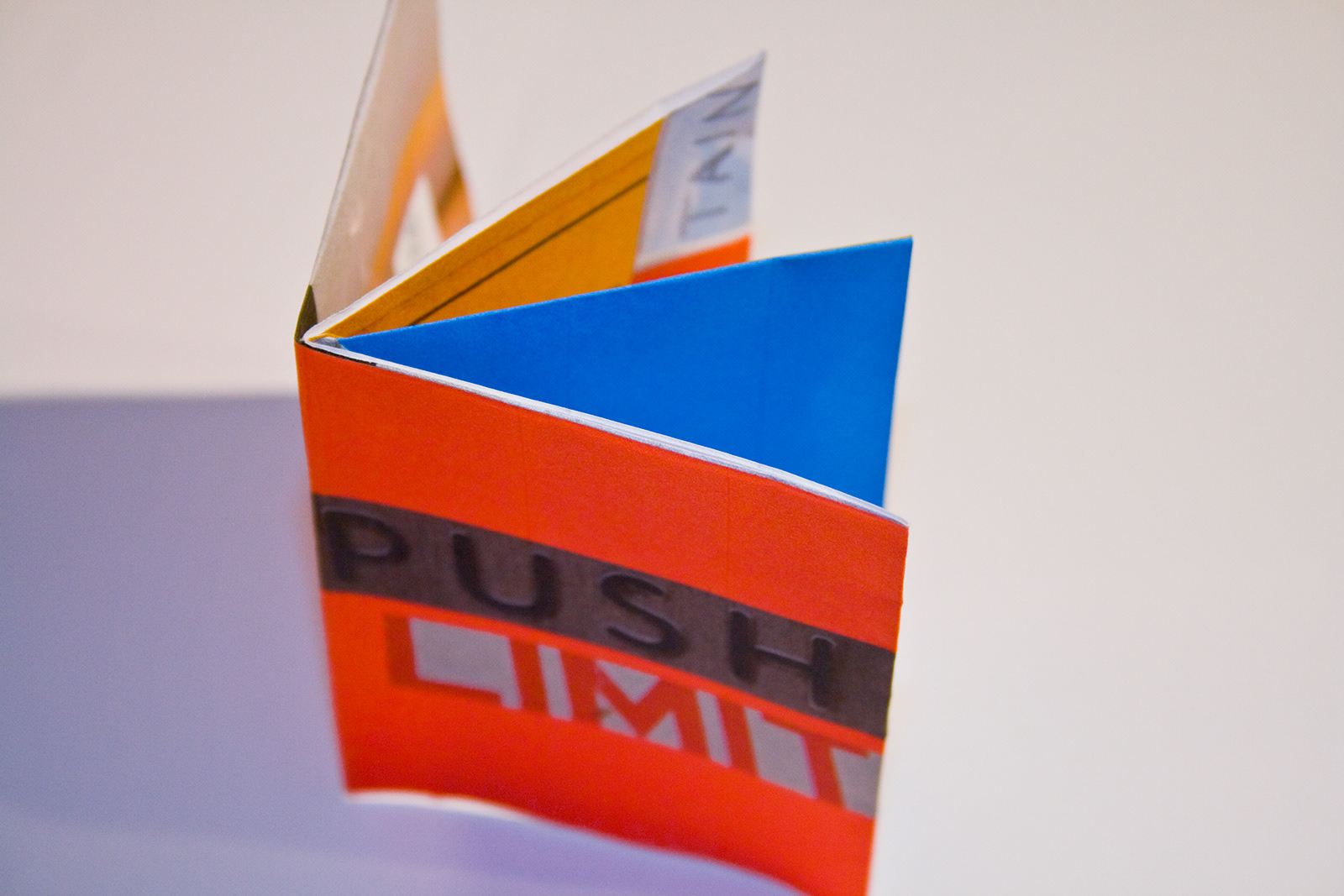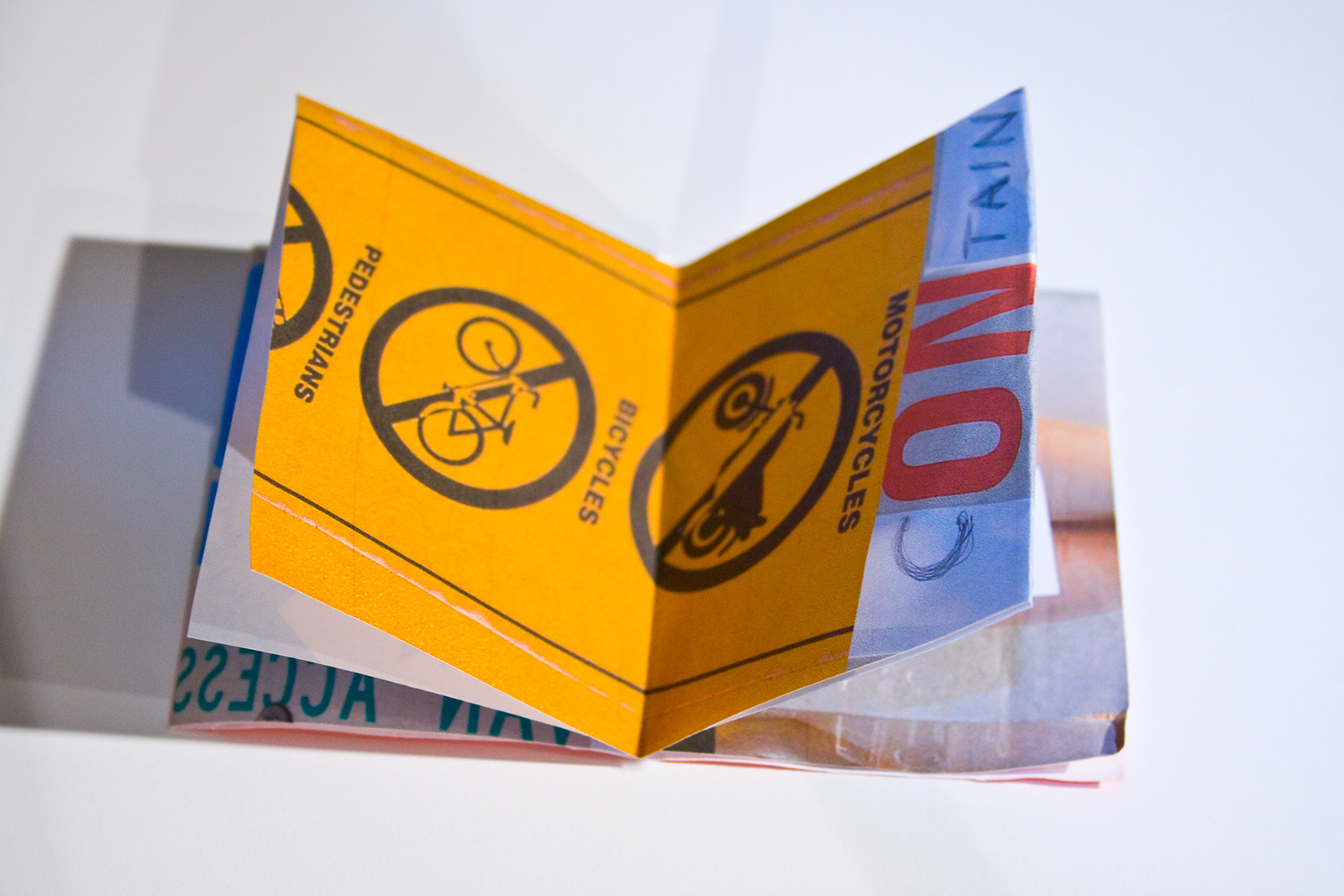 D E S I G N  S O L U T I O N
Push Limit
 is fueled by the constraints of limited time and few resources. It tells a story about taking a second look at everyday surroundings to weave a new and common thread between it all.