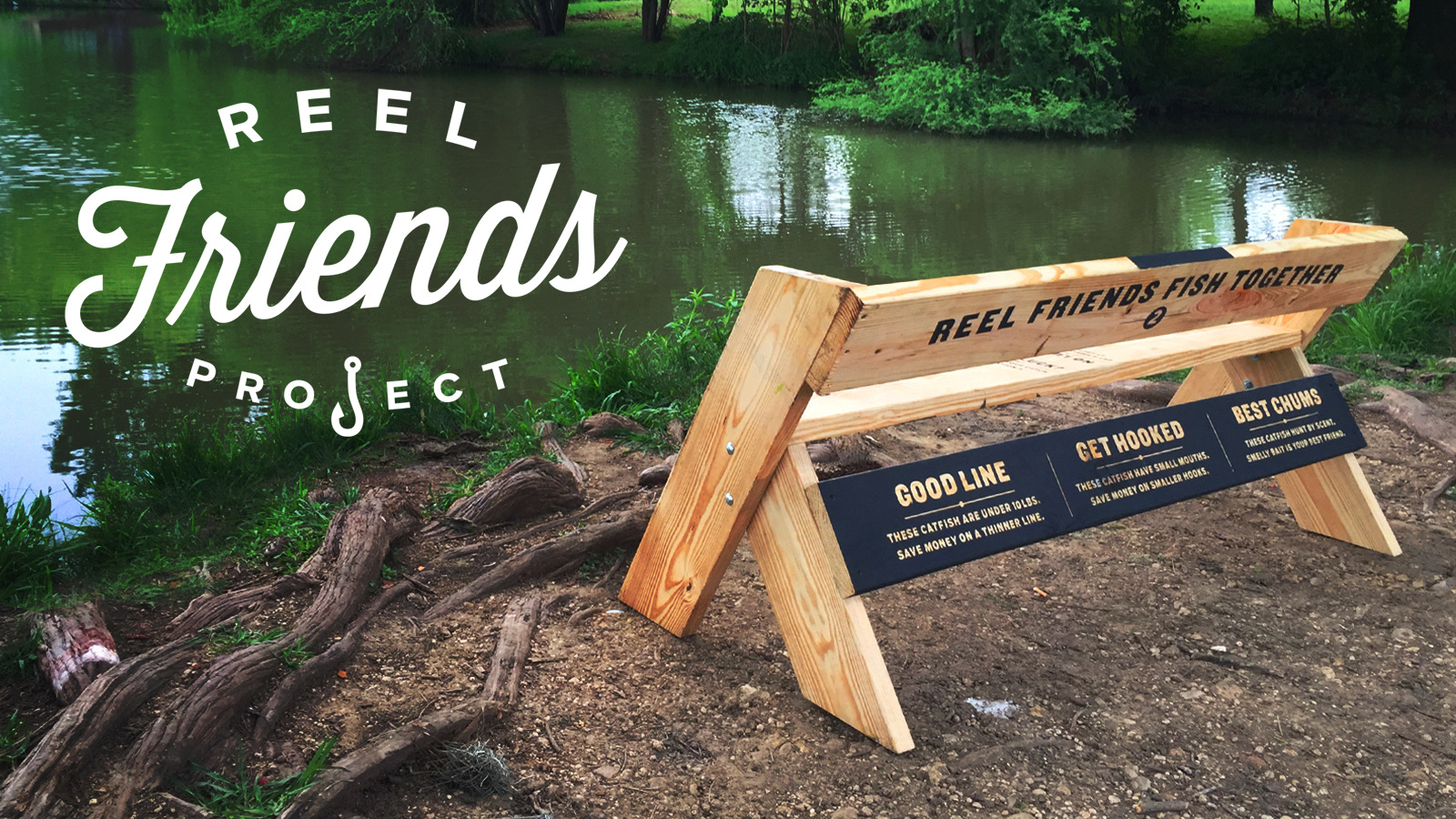 Summary
Design and development of a new urban fishing experience.
My Role
Branded Human-Centered Design
Reel Friends™ Project
The city of San Antonio, in conjunction with Texas Parks and Wildlife, stocks small lakes such as Southside Lions park to offer urban communities an otherwise inaccessible outdoor activity.
The Neighborhood Fishin'
 program is very popular, but overcrowding and a lack of fishing experience by visitors have created opportunities for improvement. 
1. Offer better park amenities
2. Improve knowledge of good fishing practices
3. Eliminate the danger of discarded tackle
4. Improve the sense of community
How might we use placemaking and design thinking methodologies to improve the fishing experience at Southside Lions Park?
Reel Friends™ is a new community-focused program 
 designed to resolve the current experience. It educates and informs new fishers and soles the environmental hazard posed by the discarded hooks and fishing line around the lake. This design also promotes the sense of community through socializing.
Know the space
The first step was to understand the problem. Initially, there were few amenities at this park and maintenance resources were strained by the increase of fishing activity.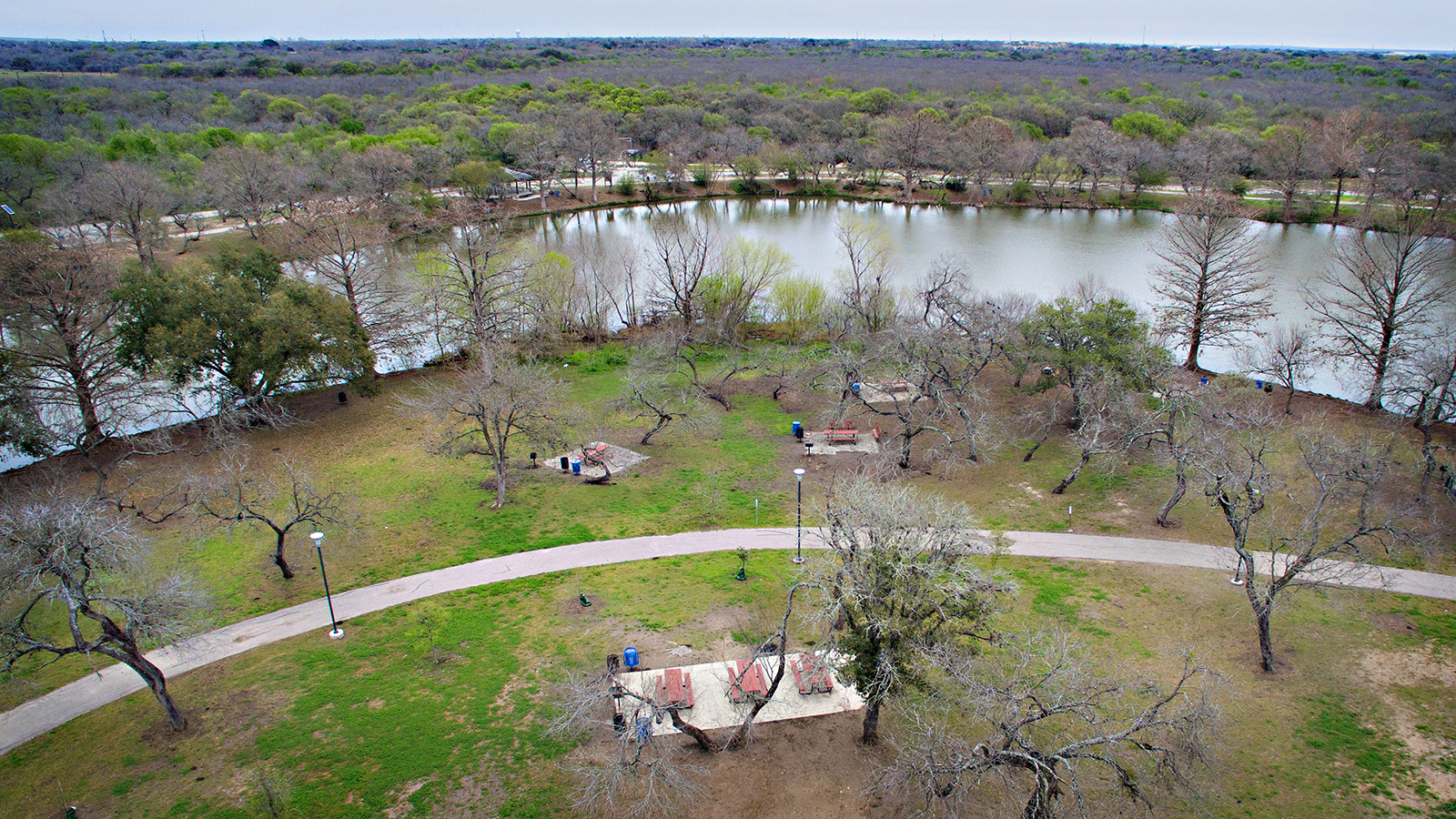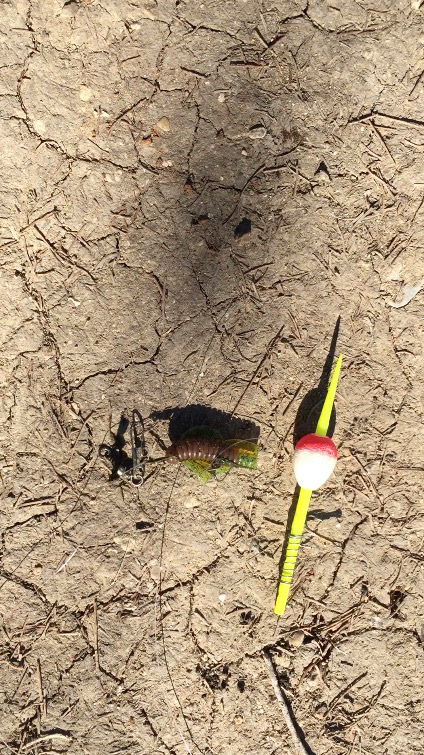 Discover opportunities
The second step was to find built-in opportunities to improve on.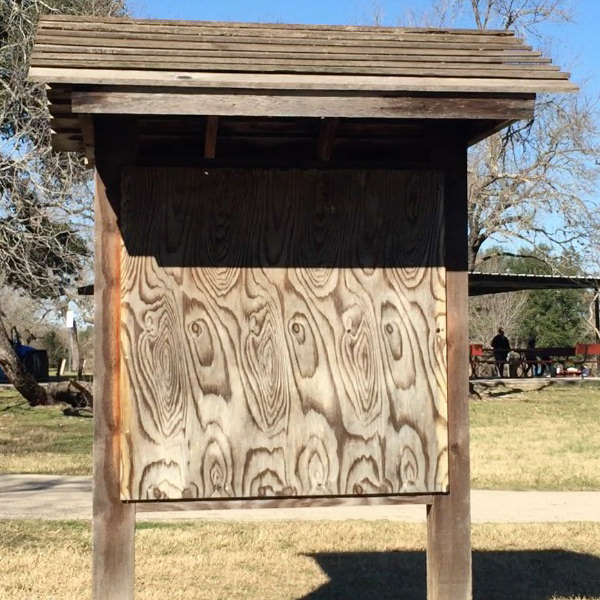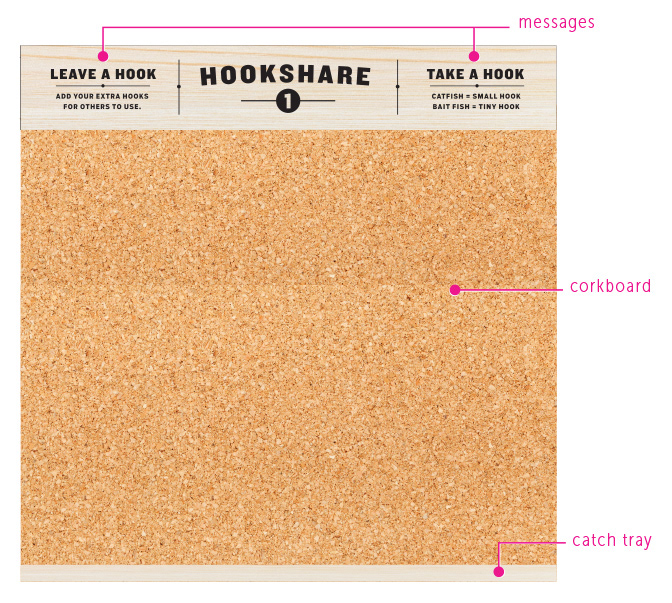 Make a more comfortable place
The lack of amenities and communication created plenty of opportunities to promote community and also to educate visitors on help preserve this local treasure.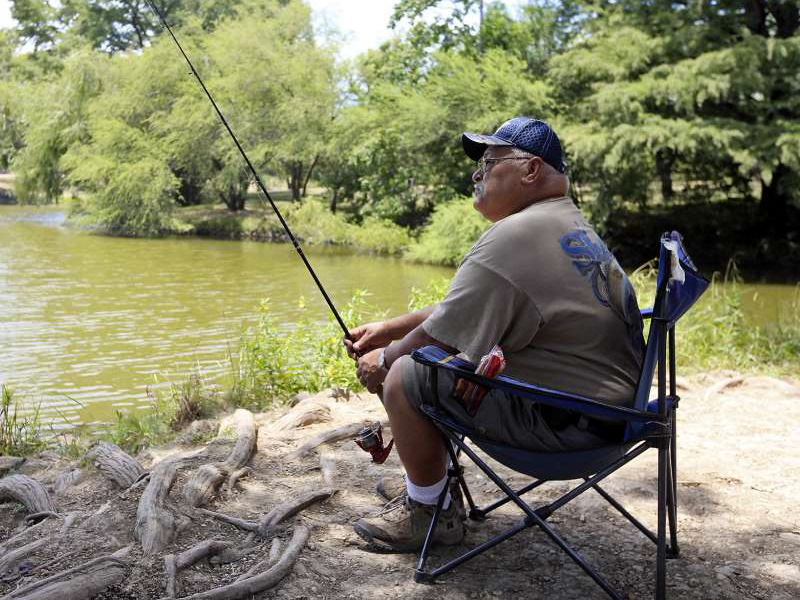 Package an experience that can be replicated
Reel Friends™
 is a pop-up fishing experience set up at the west-end of San Antonio's Southside Lions Park Lake. This design approach applies 
cheaper-lighter-quicker
tactics to triangulate and improve community fishing activities. 
Add amenities that instruct
The "buddy bench™" and "hookshare™" board promote use and social engagement across diverse demographics. They also create an opportunity to improve the environment through skill building and education.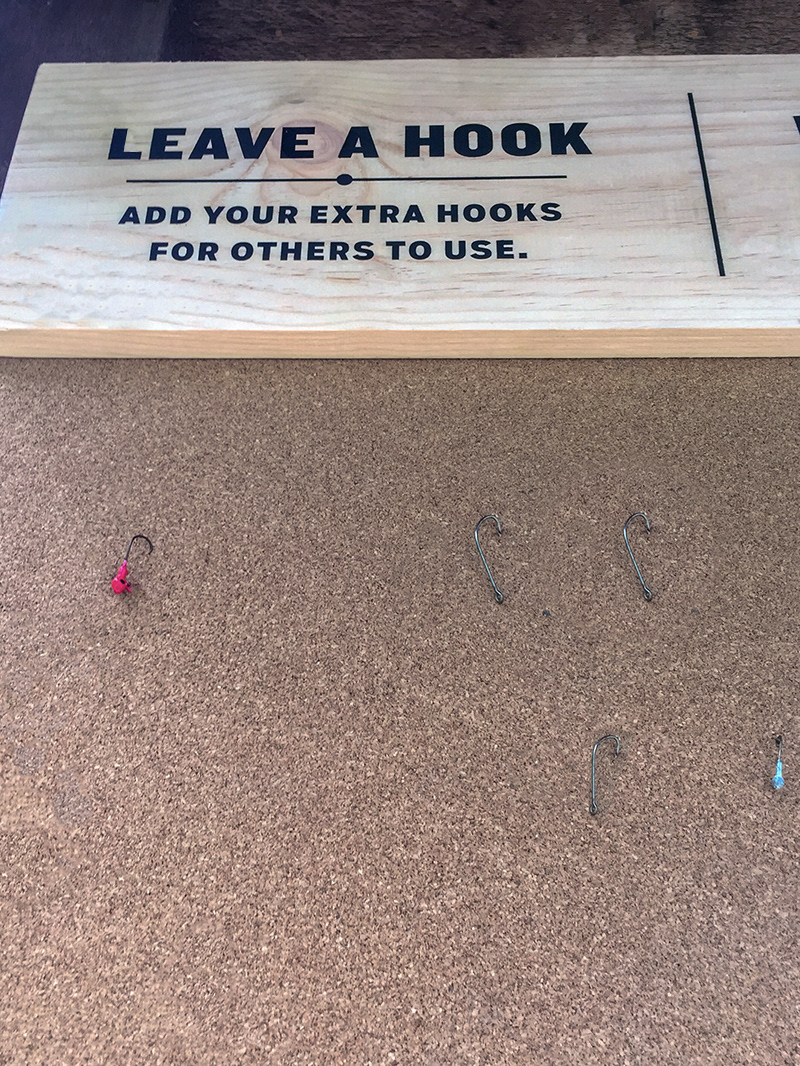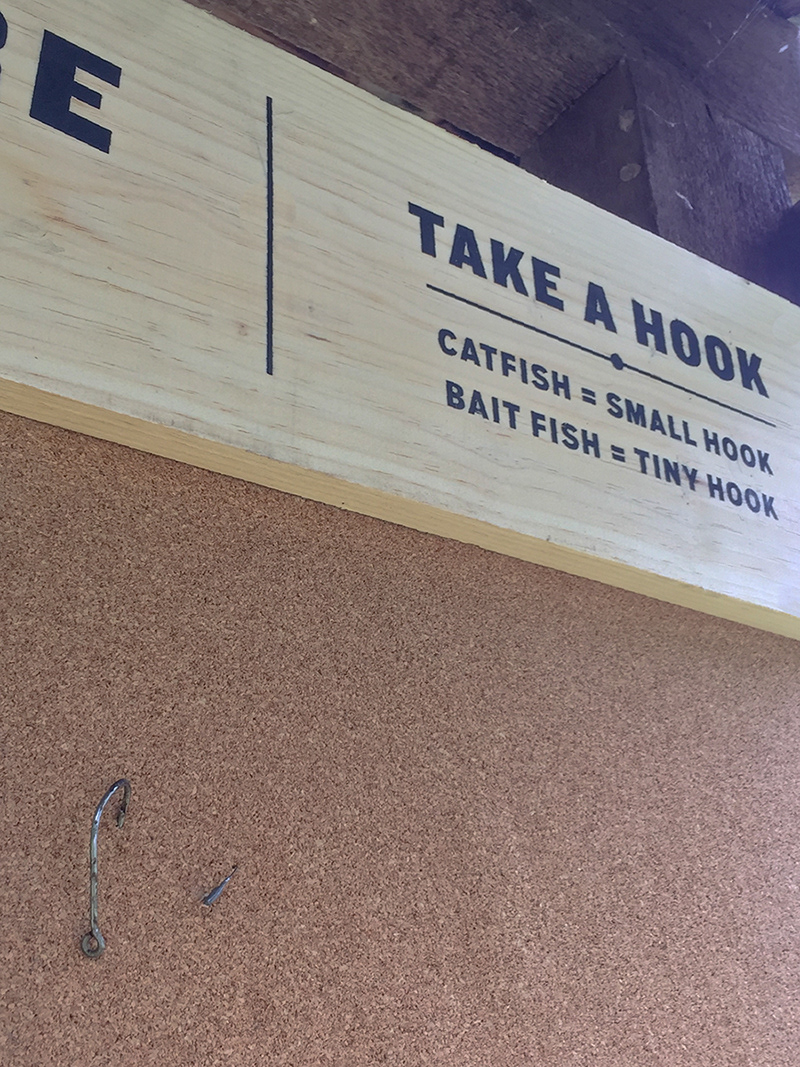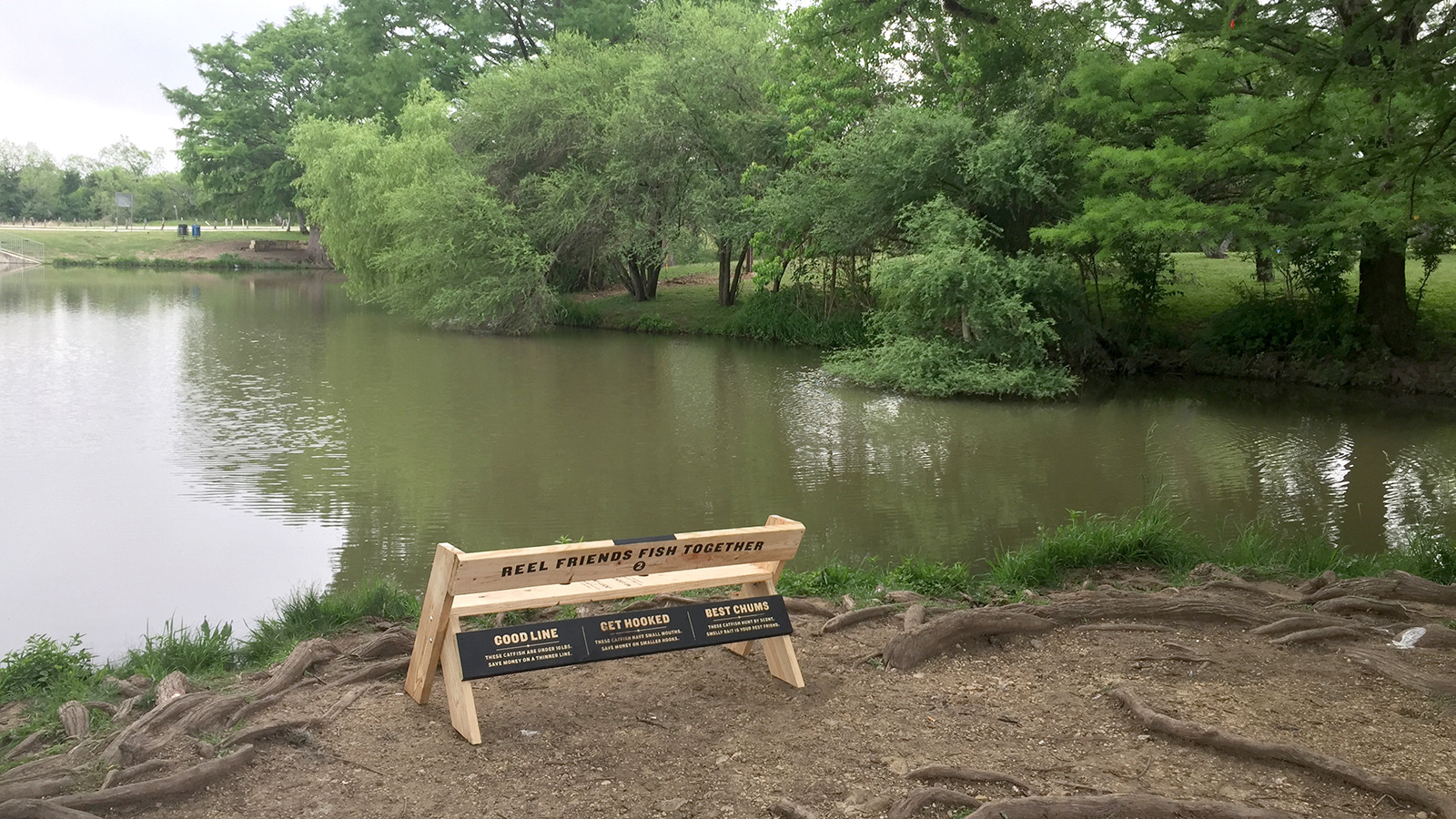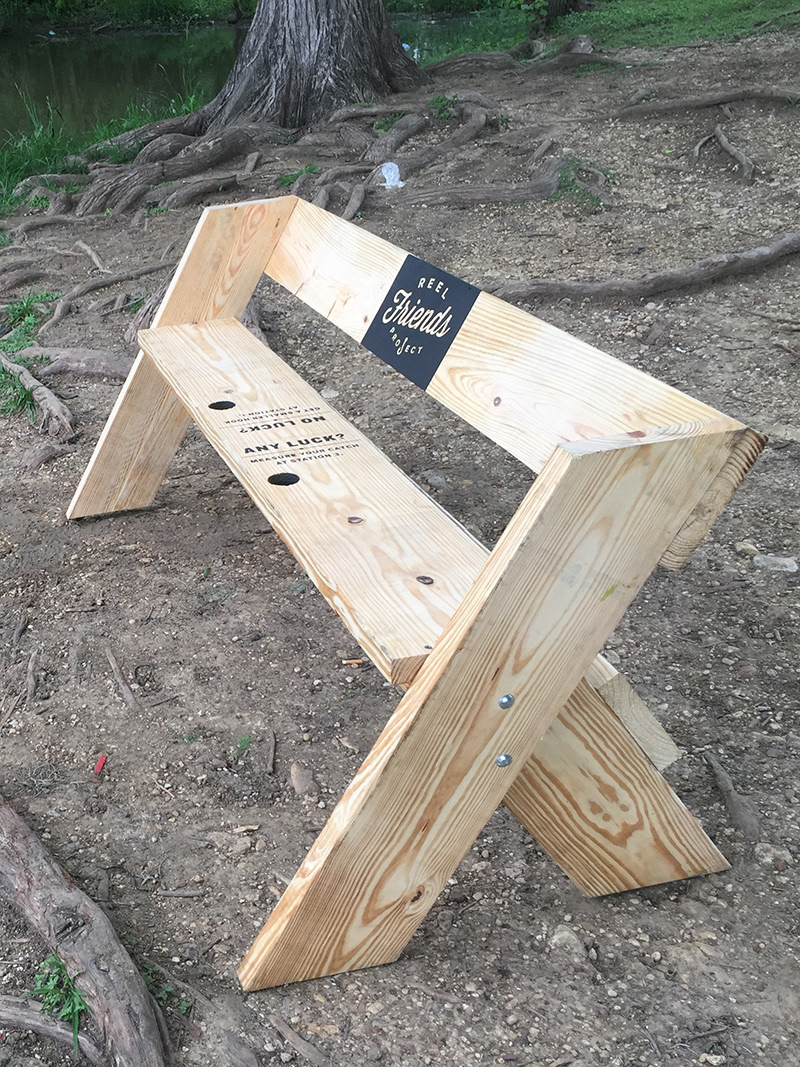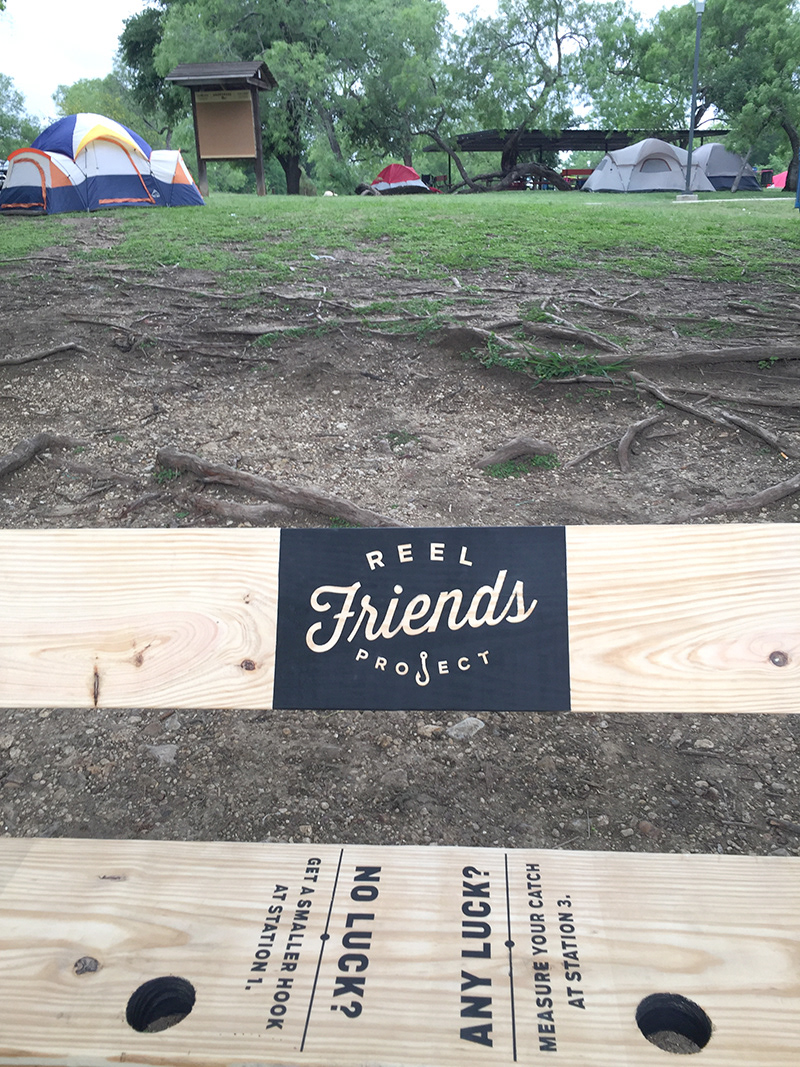 Engaging places make a difference
Fin Addicts
 is local organization that conducts fishing clinics across Texas for under privileged families. The organizers heard of my place-making project and volunteered to user test it during their clinics. The response was so positive that they now use the design to promote their own community fishing initiative.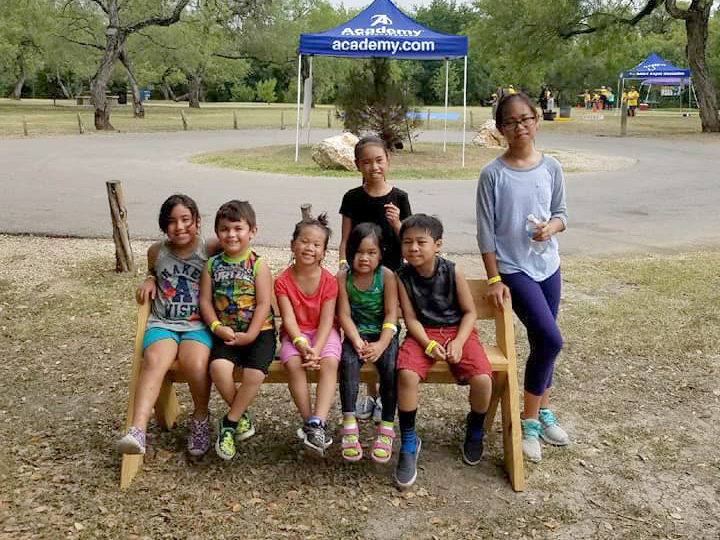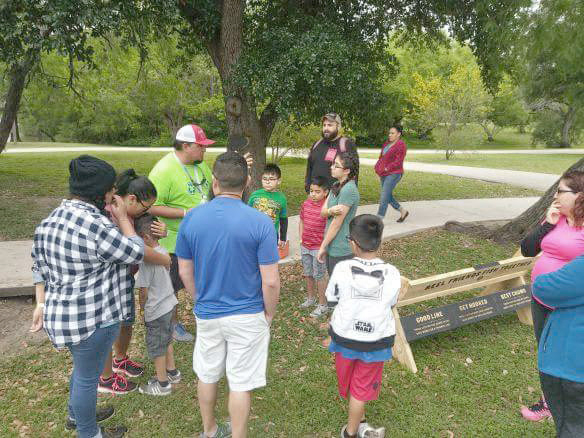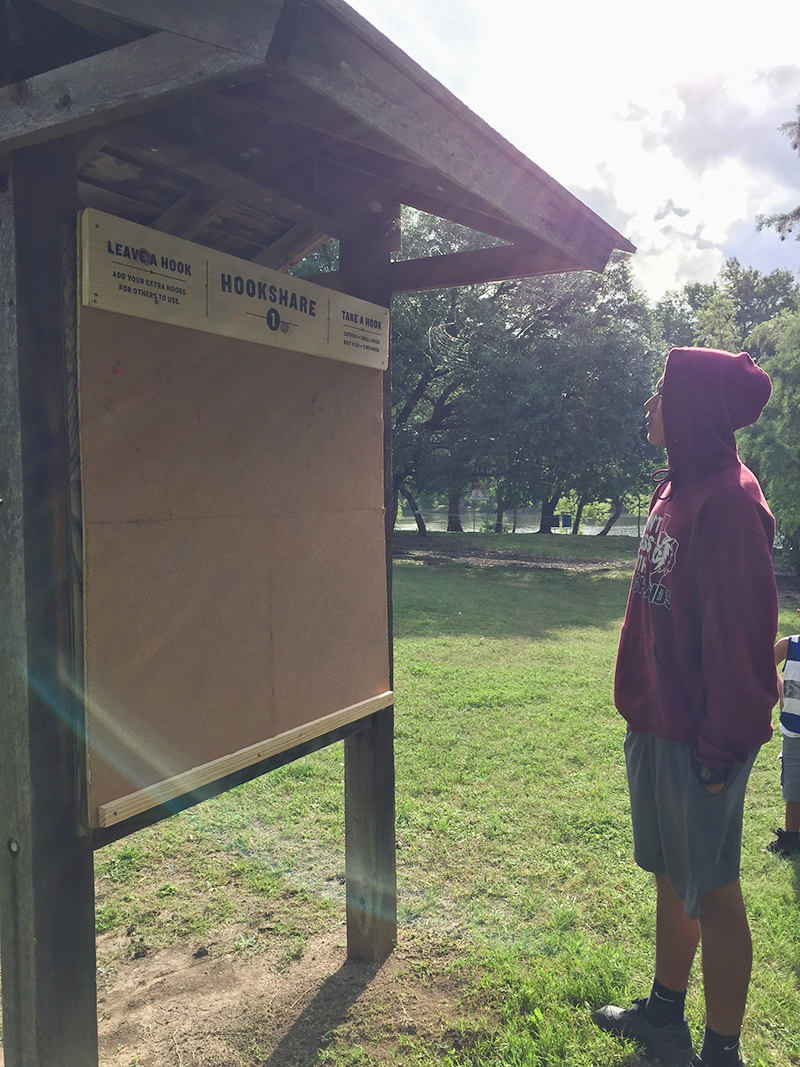 Plan for the future
An additional design prototype will explore a solution for collecting irresponsibly discarded fishing line. Also, existing park tables will be transformed into pop-up cleaning stations that educate how to safely clean, transport and store freshly caught catfish.