D E S I G N  O P P O R T U N I T Y
Use UX design strategies to improve the CARTS experience.
T H E  P R O B L E M
Paul knows CARTS service extremely well. He rides this system to keep life affordable as he travels to Bastrop for class. However, there are now other riding options available, and he is finding the CARTS app experience frustrating and the service lacking in real value.
How do we build loyalty by helping Paul see value in using CARTS for his commutes?
Offer a personal transportation assistant
Learn Paul's schedule to keep him on time and successful from doorstep to doorstep.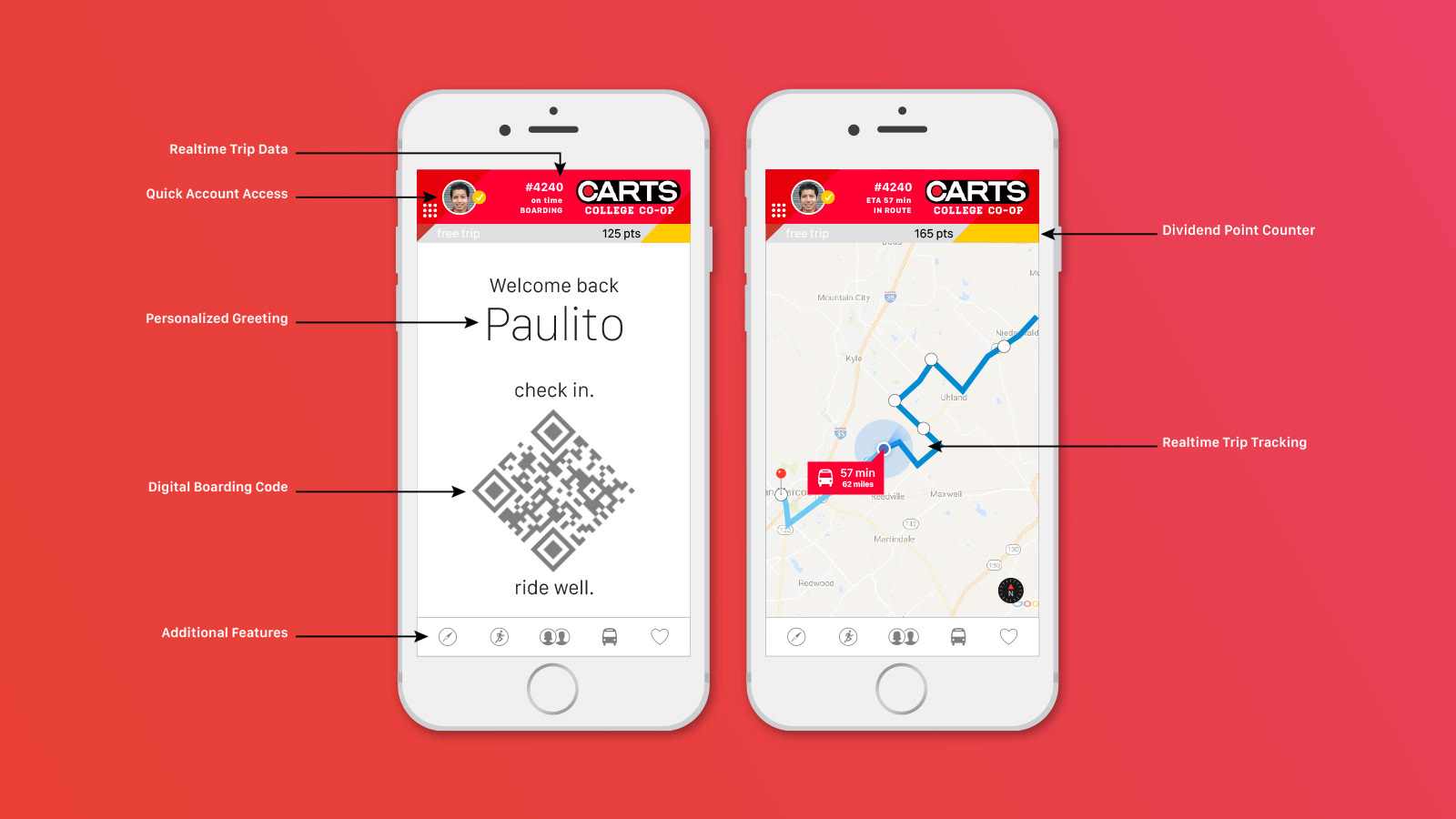 Offer a personalized and rewarding experience
Simplify the fare experience, and offer a dividend point system that rewards loyalty by the mile.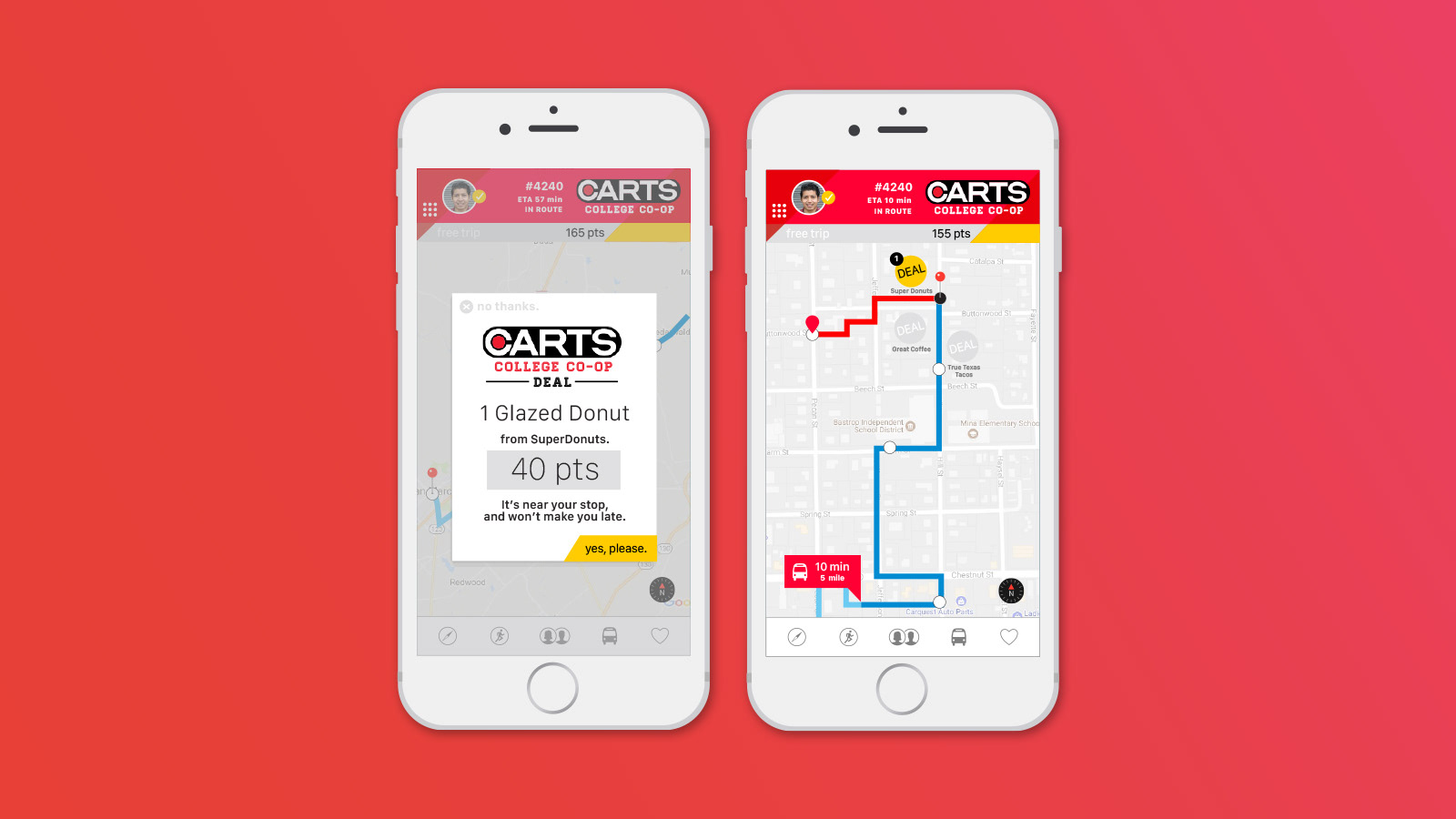 Offer daily rewards on-the-go 
Allow Paul to receive redeemable offers on his phone during the commute.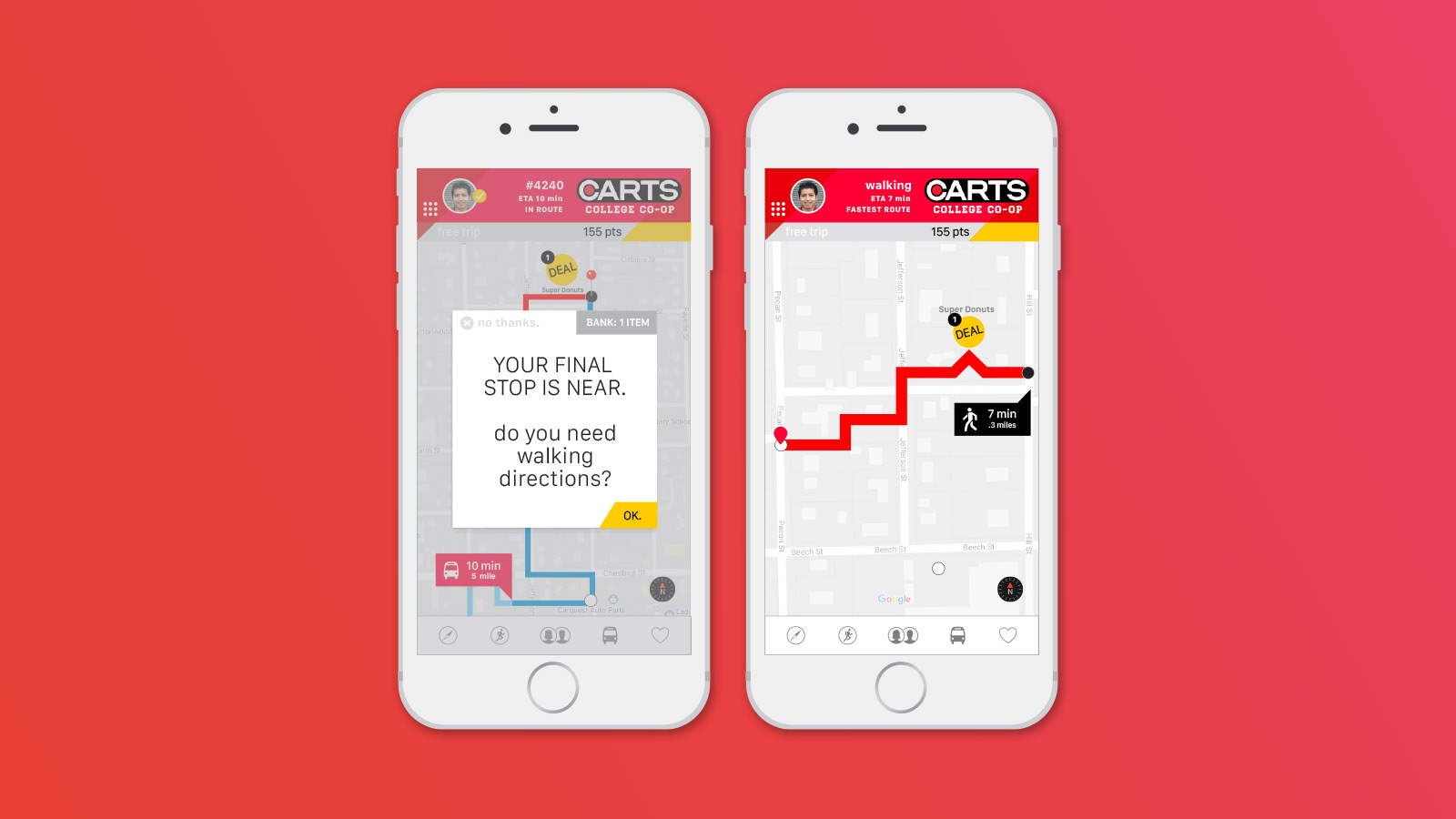 Offer a complete experience
Track Paul's schedule and location until he gets to class, even if he takes unplanned detours.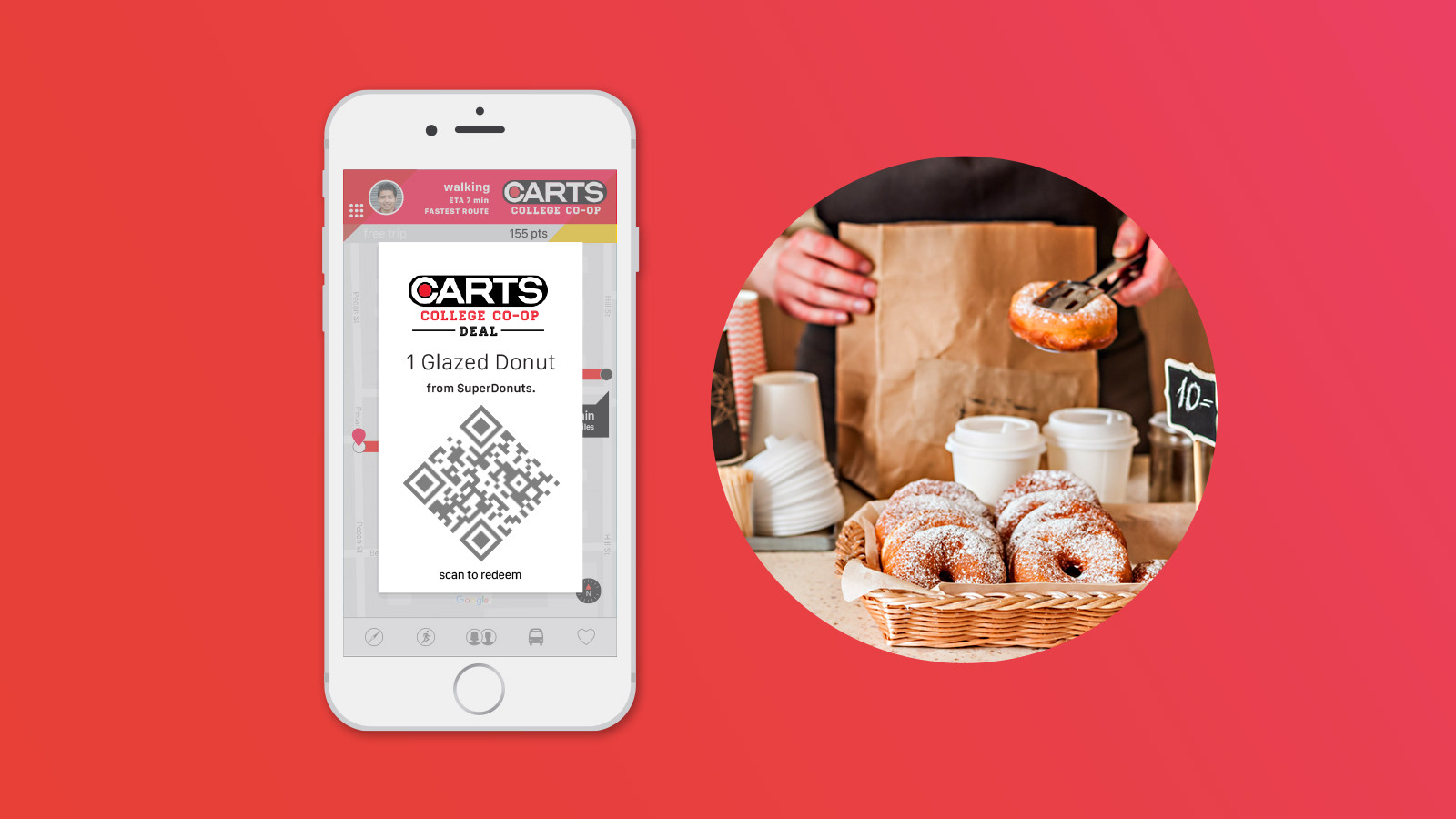 Keep the entire experience simple
Make it easy for Paul to redeem rewards so he keeps moving and stays on schedule.
D E S I G N  S O L U T I O N
The "CARTS College Co-op" program offers Paul a full-service commuting experience while rewarding loyalty through earned dividends. The solution is centralized and managed with an easy-to-use app. It keeps Paul on-time and feeling valued long before his CARTS bus arrives and throughout each leg of his trek.